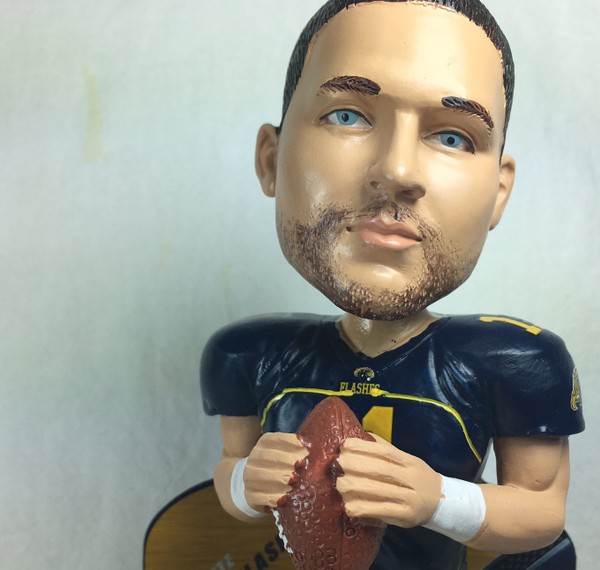 CLEVELAND, Ohio – Kent State football fans had little to cheer about this year, but they can celebrate a bit about one of their alumni: Former quarterback Julian Edelman, now with the New England Patriots, has his own bobblehead.
The National Bobblehead Hall of Fame and Museum has released a limited-edition line of bobbleheads featuring Edelman in his Kent State Golden Flashes jersey. Each player has 2,017 bobbleheads in his likeness. Each is numbered and costs $40.
This is the first bobblehead featuring Edelman in his college jersey. Edelman played for Kent State during the 2006-08 seasons and has been with the New England Patriots since 2009.
This year, Kent State finished 2-10 overall, 1-7 in the Mid American Conference.
The bobblehead is part of a series featuring about two dozen NFL stars in college uniforms. It includes Dallas Cowboys running back Ezekiel Elliott, who played for Ohio State during the 2013 and '14 seasons, as well as current Cleveland Browns players Myles Garrett (Texas A&M) and Jabrill Peppers (Michigan).