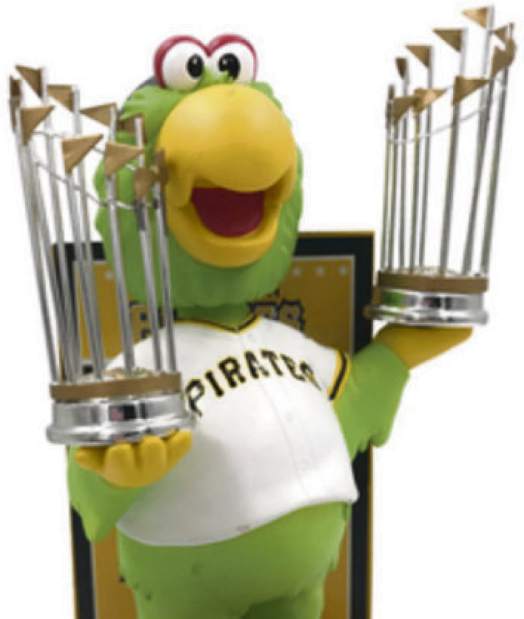 The National Bobblehead Hall of Fame and Museum has issued a limited number of Pirate Parrot bobbleheads to commemorate Pittsburgh's five World Series championships.
It is part of a series commemorating Major League Baseball champions. The 1,000 Pirate bobbleheads were issued Tuesday along with those of the Orioles, Cubs, White Sox, Reds, Indians, Royals, Marlins, Twins, Mets, Athletics, Phillies, Giants and Blue Jays.
The $40 bobbleheads are expected to ship in February. They can be ordered through the hall of fame and museum's website.
The Pirates won the World Series in 1909, 1925, 1960, 1971 and 1979.
The bobblehead's roots can be traced back to "temple nodders," Asian figurines of Buddha and other religious figures produced in the 17th century, according to "The Dictionary of Toys and Games in American Popular Culture."