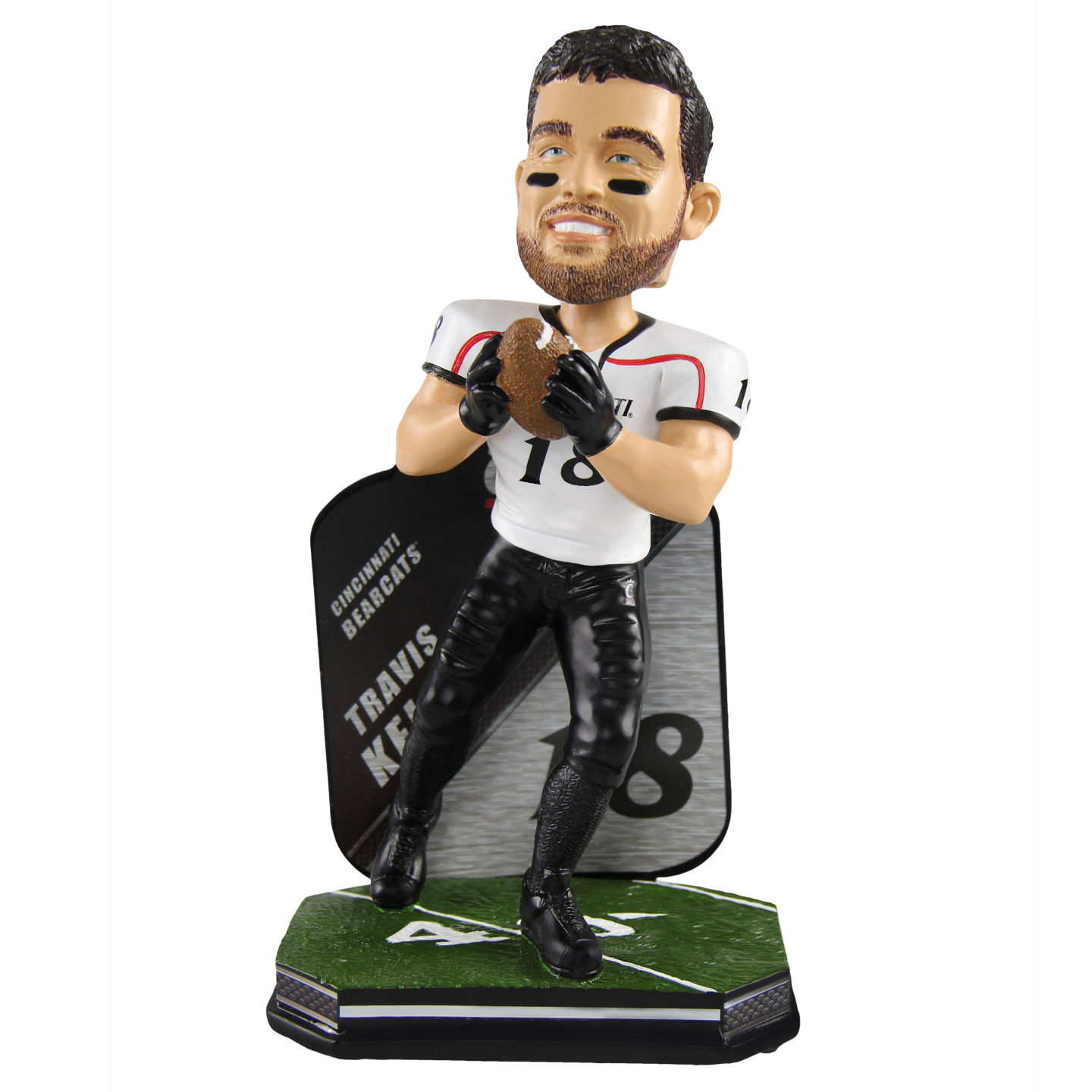 The Bill Hillgrove bobblehead talks, which is as it should be.
Pitt's athletic department announced Thursday a Bill Hillgrove bobblehead giveway for the first 30,000 fans at the Virginia Tech game on Nov. 10 at Heinz Field.
The promotion will commemorate the milestones Hillgrove will reach this year as the iconic voice of three teams — Pitt basketball (his 50th season), Pitt football (45th) and the Steelers (25th).
"I'm very, very pleased," said Hillgrove, adding the bobblehead will feature him in a suit jacket and tie, seated at a desk while wearing earphones. "I'm grateful they recognized the numbers."
This bobblehead is different from the dozens of others that have been passed out to fans for years at area sporting events.
It features the audio of Hillgrove's iconic call of Tony Dorsett's 32-yard touchdown run at Navy on Oct. 23, 1976, when he broke the NCAA career rushing record. Hillgrove said it's one of his favorites.
"It was the perfect place for that to happen," he said of the record. "The Navy cannon sounded, and they never sound the cannon for anybody other than the midshipmen. The whole brigade doffed their caps and Mr. and Mrs. Dorsett walked around the field to the cheering crowd.
"I had tears streaming down my face. I couldn't talk. I turned to (broadcast partner) Johnny Sauer and I said, 'I need you now,' and he had tears running down his cheeks, too. It was once in a lifetime."
Hillgrove, who turns 78 next month, said the secret to longevity is, actually, no secret at all.
"I'm in my hometown," he said. "These are the teams I grew up rooting for."
Hillgrove said the bobblehead will have a prominent place in his bar at home, next to his signed James Conner jersey and his No. 25 Steelers jersey.
Fittingly, the Virginia Tech game is the last of three consecutive work days for Hillgrove, who has the Steelers on Nov. 8 and Pitt basketball the next night.
Hillgrove's only regret might be that his good friend and broadcast partner Myron Cope isn't around to say, "Mazel Tov, Billy." Cope died in 2008.