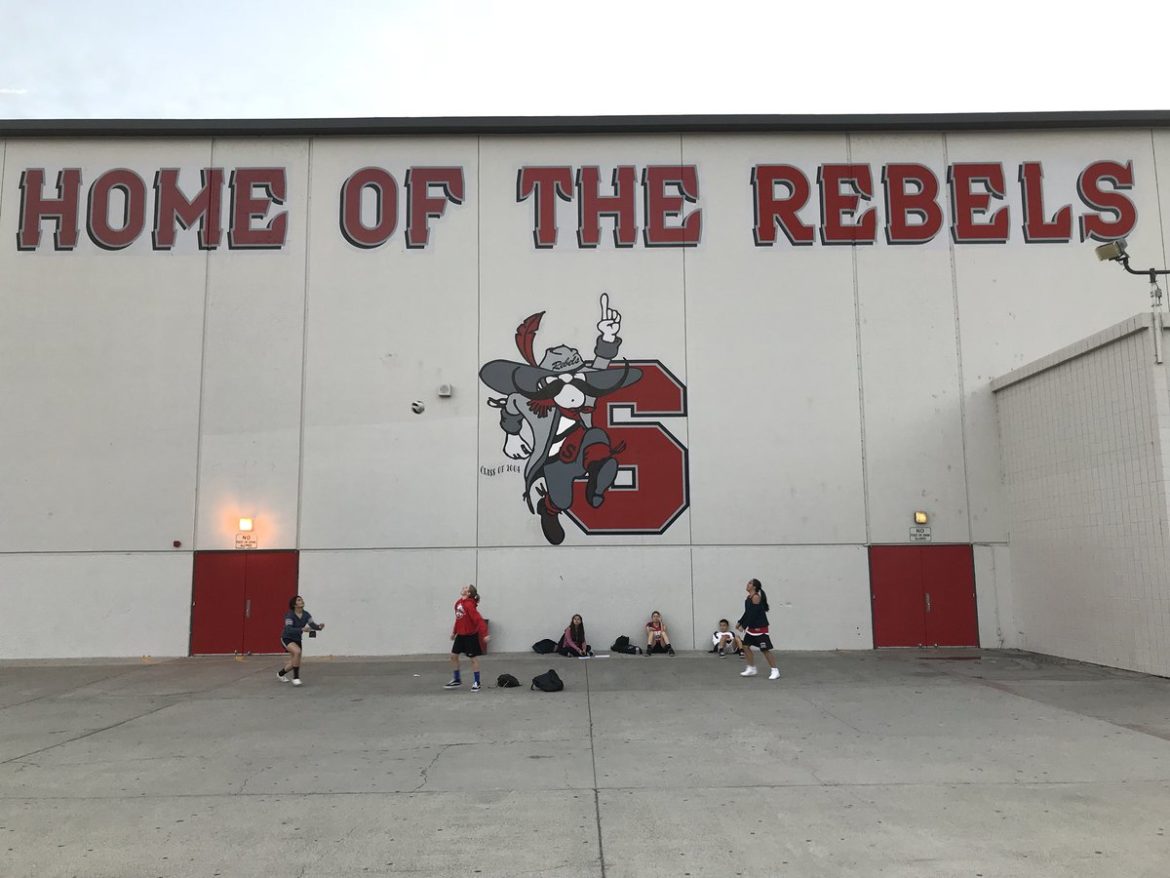 Savanna High School's "Johnny Rebel" mascot will change after the Anaheim Union High School District Board of Trustees voted Monday night to come up with a new image and remove references to the Confederacy from school symbols.
Students still will call themselves the rebels but the district will replace the mascot, which currently is a Confederate soldier.
The change will cost the district an estimated $51,000, largely to repaint the school gym and another mural which includes a small Confederate flag, according to Superintendent Michael Matsuda.
The board's vote comes amid a national debate over whether public symbols and statues honoring icons of the former Confederacy should be removed.
The Savanna debate was sparked by several students who approached the Board of Trustees in October calling for the removal of the mascot.
At a special board meeting Monday night, more than two dozen people spoke to the board, including students, parents and alumni.
Matthew Thomas, an African American student and senior at Savanna, said the mascot is disrespectful to him and other people of color.
"After learning who Savanna's mascot is, it made me want to change schools," Thomas said. "I do not want to cheer or represent a mascot with that kind of meaning."
Glenda Flora, a graduate of the class of 1963 that voted for the original mascot, said students in her class never saw Johnny Rebel as a racist symbol.