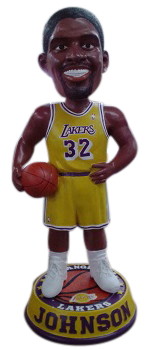 Fans and collectors can now submit their ideas for new 3 foot bobbleheads to the National Bobblehead HOF and Museum. The HOF and Museum will evaluate ideas on a regular basis when determining which 3 foot bobbleheads to produce.
3 Foot Bobbleheads make a statement–you're among one of the biggest fans alive! A very select number of players, coaches and mascots have been turned into 3 foot bobbleheads, and we're looking to add to that group over time.
Fans can use the form below to indicate interest in having the National Bobblehead HOF and Museum produce a 3 foot bobblehead of a certain player, coach or mascot.
If we reach a minimum number of requests for a particular bobblehead, we will begin the process and send you an email to put down a deposit. Keep in mind that 3 foot bobbleheads typically cost $800 including shipping.
Make sure to spread the word and get anyone else that may be interested to sign up too!