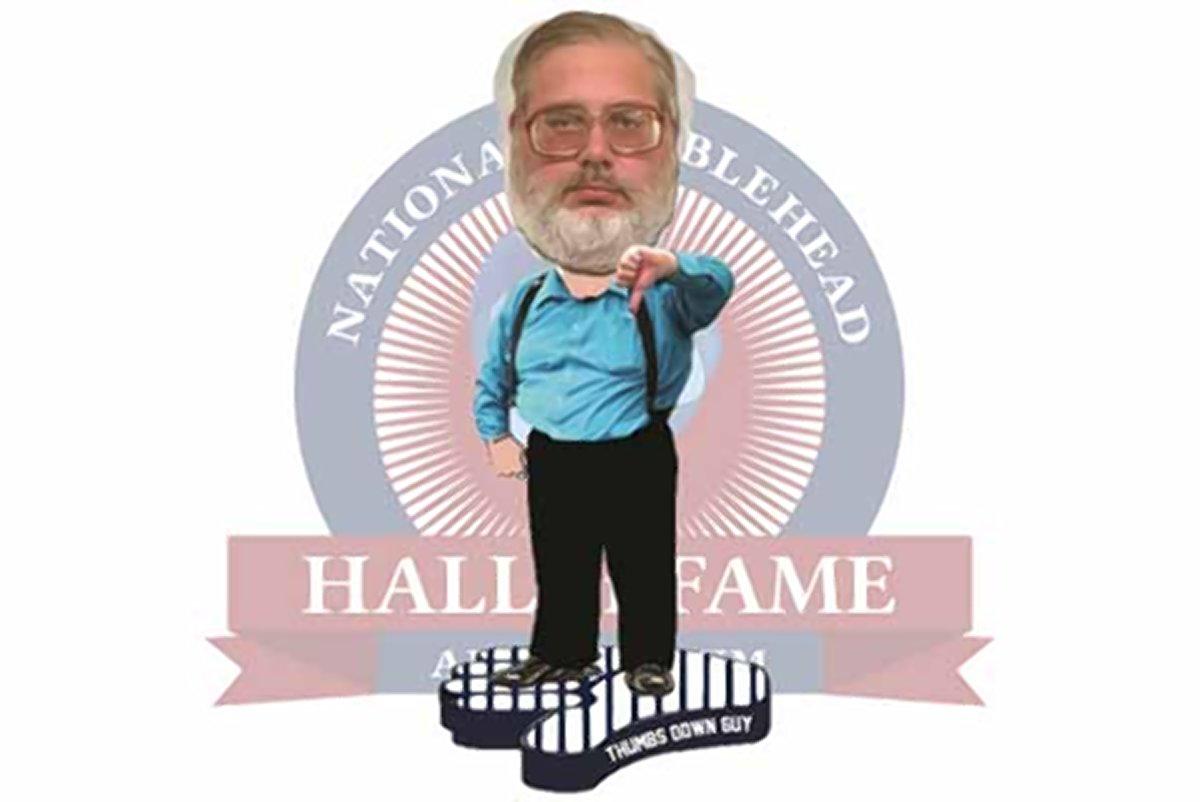 The Yankees will give this bobblehead two thumbs down.
Gary Dunaier, the Mets fan who went viral after cameras caught him giving the Yankees the thumbs-down following a Todd Frazier home run against the Tampa Bay Rays at Citi Field, will now get his own bobblehead doll.
The National Bobblehead Hall of Fame and Museum will roll out the limited-edition bobblehead doll of the bearded, bespectacled 54-year-old in light of the Yankees playoff run.
"I think it's great. I'm thrilled. I never expected anyone to make a bobblehead of me!" Dunaier gushed Wednesday night.
"I'm still a little stunned and in disbelief," he said. "It's been over a month since I made the thumbs down. I'm just amazed.
Phil Sklar, co-founder and CEO of the Bobblehead Hall of Fame, said Dunaier approved of the idea and the fan will get a "very fair percentage" of the sales.
"We reached out to Gary late last week with the idea and he loved it. We got the ball rolling right away in order to release it early this week," Sklar said in an email.
The "Thumbs Down Guy" bobbleheads will be individually numbered and measure approximately 8 inches tall. The base will be pinstriped, but there will be no affiliation or licensing with the Yankees or Major League Baseball.