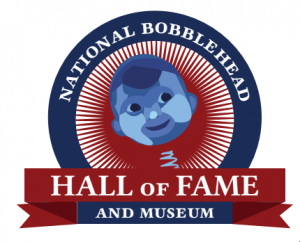 Now is a great time to become a Member! As a Founding Member, you will:
- The first 1,500 Members receive a very special, individually numbered Founding Member Bobblehead featuring a gold jersey.
- Have your name permanently enshrined in the National Bobblehead Hall of Fame as someone who helped make the Hall a reality.
- Receive invitations and VIP Access to events and other opportunities as long as you maintain your membership.
- Have exclusive access to the online Hall AND membership through the first full year of the physical Hall's opening.
- Receive exclusive access to information about the Museum.
- And more.
Click here to see all of the membership benefits and become a member today!