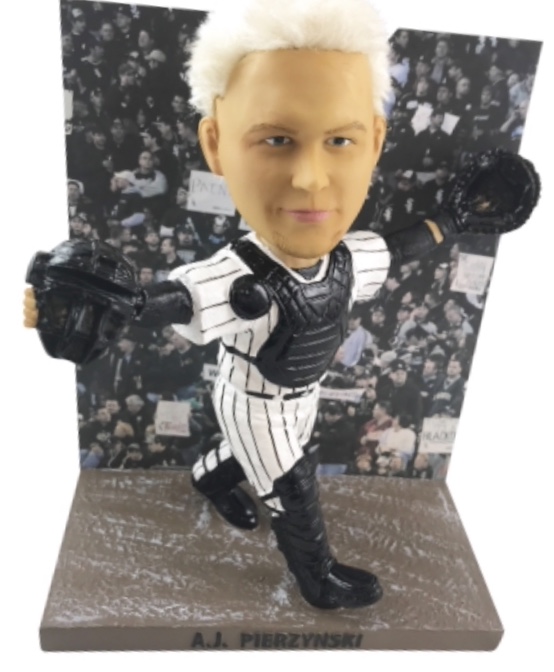 A.J. Pierzynski remembers the last time the White Sox went to the postseason. It was 2008.
The catcher on that team and the 2005 World Series champs, now a team ambassador, stopped by Guaranteed Rate Field to promote his bobblehead featuring Pierzynski's bleach-blond hair in his memorable postgame celebration pose acknowledging fans after the 2008 "Blackout Game,'' the AL Central tiebreaker against the Twins, which the Sox won 1-0.
It was one of the most memorable games in recent Sox history and one of the most memorable for Pierzynski.
"One game, everything on the line,'' he said.
"The fans were really into it. It was one of the coolest experiences to walk out on the field and every person in the stands was in black. It was just something I had never seen before.''
More than anything, it was about making the postseason.
"We hadn't been there for a few years and the White Sox haven't been back since,'' Pierzynski said.
Pierzynski is broadcasting for Fox Sports about once a week and will do a Sox game with Ken Harrelson on Sept. 2. He has kept an eye on his old team from a distance.