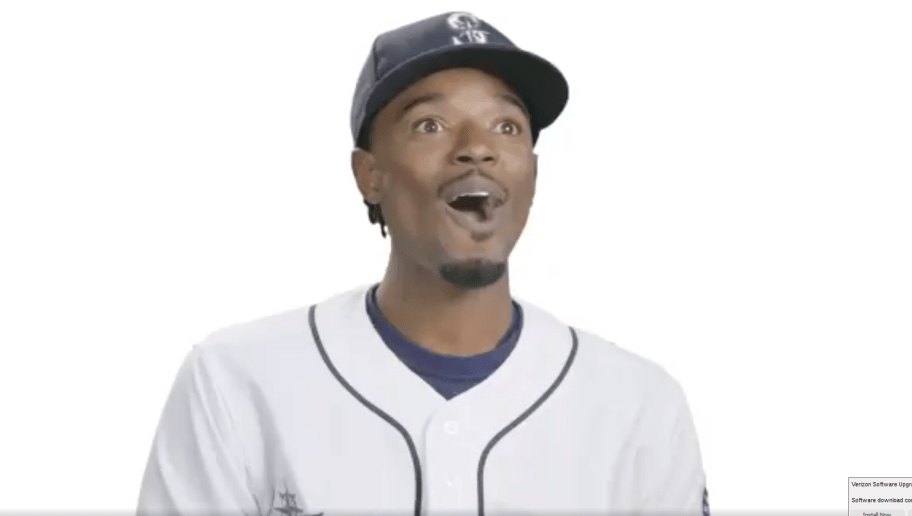 If you've never seen a baseball player see their own bobblehead for the first time, then ​Dee Gordon shows you just how exciting it can be. I mean, just look at his face here. Amazing.
It has to warm your heart, freak you out, or a little bit of both to see a grown baseball players' eyes light up when he sees himself as a bobblehead for the first time.
Gordon looks like a little kid here, which makes the video above that much better.
The 30-year-old stud certainly deserves this honor.
Gordon is now with his third team in the ​Seattle Mariners, and has been a productive player this season and throughout his entire career. He's won a Gold Glove, a Silver Slugger, a batting title, and has been named an All-Star twice.
Gordon is one of the good guys in the bigs. It's nice to see him get so excited for having his own bobblehead.