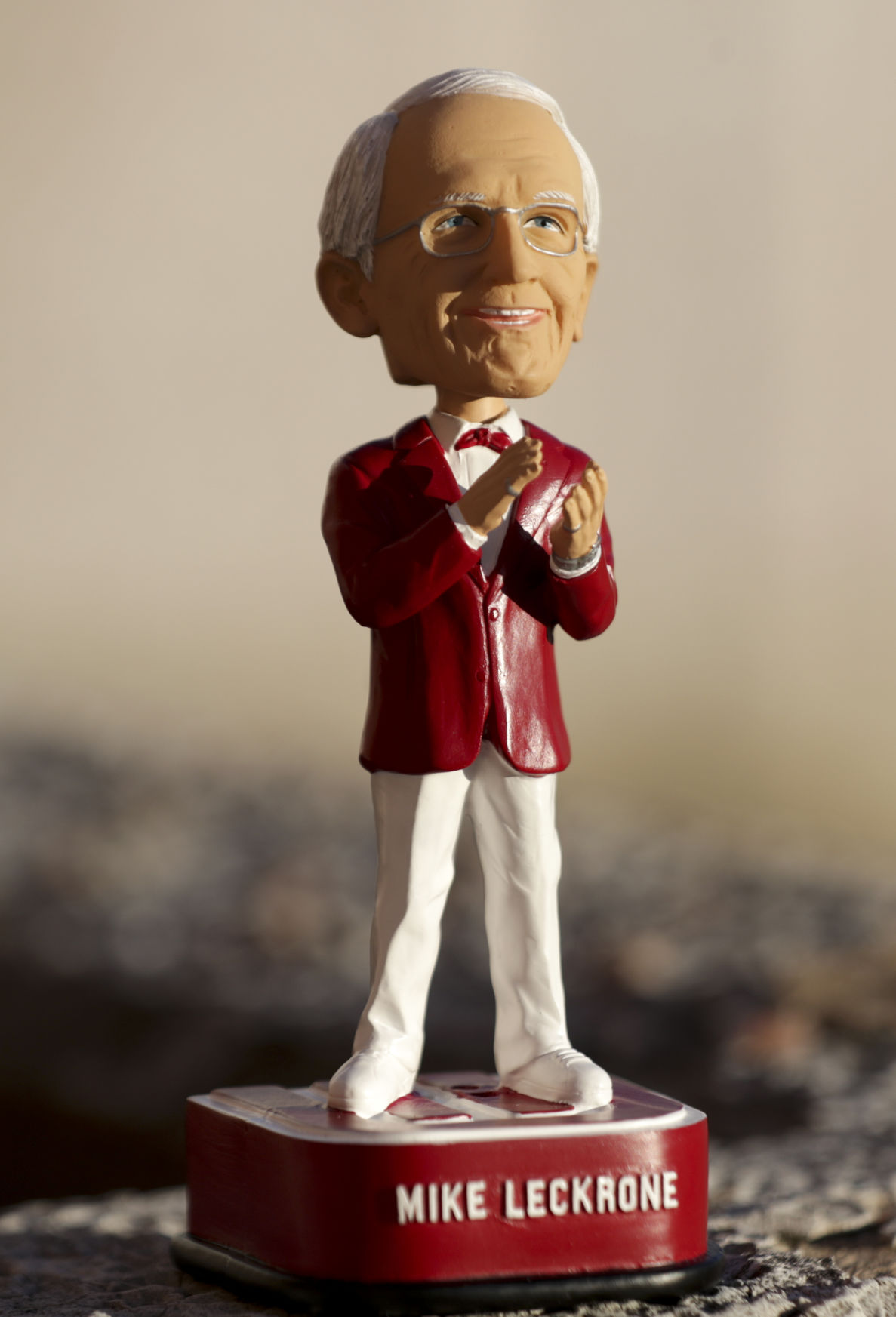 UW-Madison's beloved Marching Band Director Mike Leckrone, who is retiring at the end of the academic year, has a new bobblehead and this one plays a familiar tune to Badger fans.
The National Bobblehead Hall of Fame and Museum released Friday a limited-edition Mike Leckrone bobblehead for $25, $5 of which will be donated to the UW Marching Band.
A button on the side of its base can be pressed to play "On Wisconsin."
The museum produced 2,019 bobbleheads for sale — a nod to the year Leckrone will retire after a legendary career that began in 1969. He has the longest tenure of any marching band director, past or present, in the history of the Big Ten.
The bobblehead features Leckrone mid-clap in white pants, wire-rimmed glasses, a silver wristwatch, a red suit jacket and rings on both of his pinkie fingers. He stands on top of a base formed in the shape of the band's logo.
Less than 1 percent of bobbleheads feature a musical component, according to museum co-founder and CEO Phil Sklar.
"We're always thinking of new bobblehead ideas," Sklar said. "We've thought of creating one of Mike for a while. It's a great way to honor him. People say once you've had a bobblehead, you've made it. Well, he's got two."
American Family Insurance produced a Leckrone bobblehead in 2003.