Special Counsel Jack Smith Bobblehead Unveiled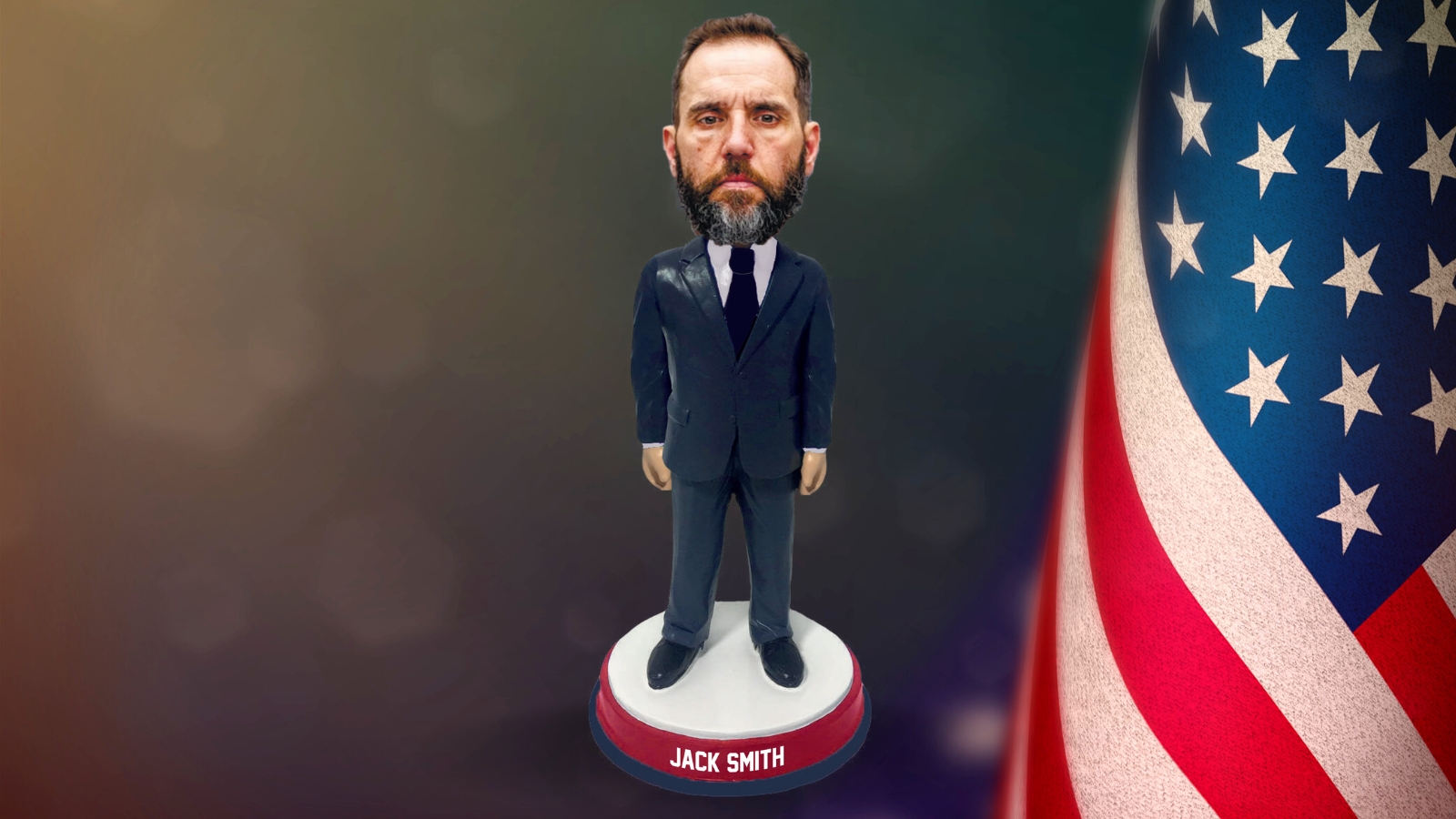 MILWAUKEE – Today, the National Bobblehead Hall of Fame and Museum unveiled the first bobblehead of Special Counsel Jack Smith. The limited edition bobblehead features Jack Smith, the Special Counsel appointed to oversee the United States Department of Justice's investigation into former President Donald Trump. The special edition bobblehead is being produced by the National Bobblehead Hall of Fame and Museum.
Standing on a circular base bearing his name, the Jack Smith bobblehead features the Special Counsel. Each bobblehead will be individually numbered, and they are only available through the National Bobblehead Hall of Fame and Museum's Online Store. The bobbleheads, which are expected to ship in November, are $30 each plus a flat-rate shipping charge of $8 per order.
A New York native, the 54-year-old Smith was appointed by Attorney General Merrick Garland on November 18th, 2022, to helm Justice Department investigations involving former President Donald Trump. Earning a reputation for winning tough cases against war criminals, mobsters and crooked cops, Smith is responsible for overseeing two preexisting DOJ criminal investigations involving Trump: one regarding Trump's role in the U.S. Capitol attack on January 6th, and the other into alleged mishandling of government records, including classified documents at his Mar-a-Lago estate. The second resulted in a 37-count indictment of Trump on June 8th, 2023. It marked the first time in American history that a former president had been indicted on federal criminal charges. In response, Trump called Smith a "deranged lunatic" and "raging and uncontrolled Trump hater."
Previously, Smith served as chief prosecutor in the International Criminal Court in The Hague, Netherlands, where he was tasked with investigating war crimes in Kosovo. Prior to his time in The Hague, Smith served in multiple roles with the Justice Department, including as an assistant U.S. attorney in the Eastern District of New York and as first assistant U.S. attorney for the Middle District of Tennessee from early-2015 to the summer of 2017. Smith, a Harvard Law School graduate who is not registered with any political party, started as a prosecutor in 1994 at the Manhattan District Attorney's Office under Robert Morgenthau, who was best known for prosecuting mob bosses. In 1999, Smith started working at the U.S. Attorney's Office in Brooklyn. In 2010, Smith took the helm of the Department of Justice's public integrity unit, where he oversaw high-profile cases that targeted elected officials. Smith is known as a "dogged investigator who is open-minded and not afraid to pursue the truth,"
"We have been receiving a growing number of requests to produce a bobblehead of Jack Smith," National Bobblehead Hall of Fame and Museum co-founder and CEO Phil Sklar said. "The Special Counsel's investigations are unprecedented and a bobblehead is one fun and unique way for people to commemorate these unique historic events."
About the National Bobblehead Hall of Fame and Museum:
The National Bobblehead Hall of Fame and Museum, which is located at 170 S. 1st St. in Milwaukee, Wisconsin, opened to the public on February 1st, 2019. The HOF and Museum also produces high quality, customized bobbleheads for retail sale as well as organizations, individuals, and teams across the country. Visit us online and on Facebook, Twitter and Instagram.