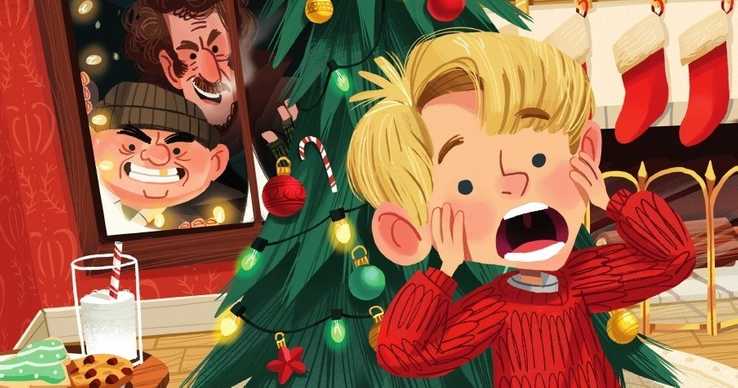 New Home Alone Merch Includes John Candy Bobblehead & Little Nero's Pizza Jacket By RYAN SCOTT
It's the most wonderful time of the year. Especially if you're a fan of Home Alone. 20th Century Fox has revealed a huge lineup of new merchandise inspired by the holiday classic that will be hitting shelves at various retailers, both online and in physical locations, this holiday season. Be it for fans of toys, apparel, collectibles or board games, Fox covered all of the bases this year.
First up is a new board game from Big G Creative, simply titled Home Alone Game. The game will be available exclusively at Target. Players can choose to try and team up with the Wet Bandits to try and loot the McAllister's house, or to be Kevin and attempt to stop them. Also available exclusively in Target stores will be three items from Funko, including a Kevin Pop! Figure and beanie bundle, which retails for $24.99. Target will also have Home Alone Socks for $6.00 and a Home Alonefleece blanket for $19.99, depicting Kevin's battle plan for the Wet Bandits.
Another item of note comes from NECA, which is a bobblehead for the character of Gus Polinski, played by the late, great John Candy. This is significant because Candy has rarely had his likeness featured on a toy before. There is a rare Spaceballs set with Barf and Lone Starr, for example, but it's certainly not common. The figure will be made available from the National Bobblehead Hall of Fame & Museum and retails for $29.99.