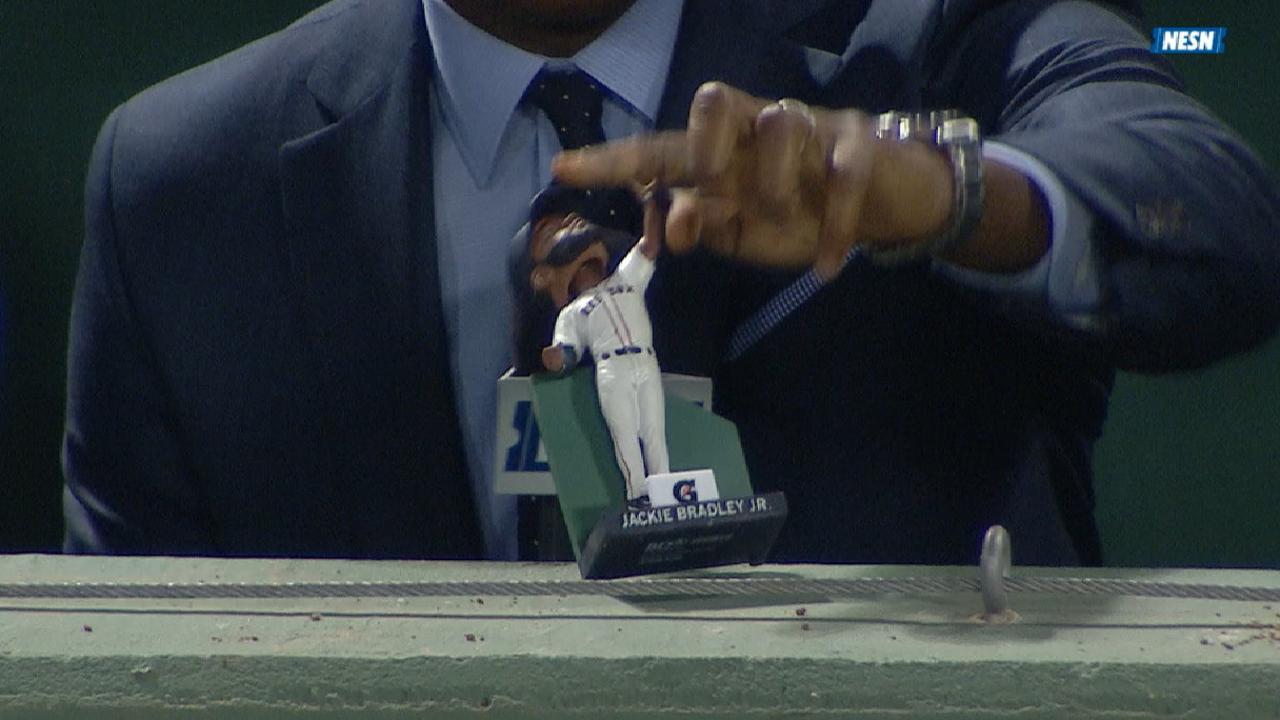 Wednesday night was Jackie Bradley Jr. Bobblehead Night at Fenway Park, when the Red Sox honored their high-flying center fielder with a great-looking miniature doll of himself:
During the NESN broadcast of Boston's 9-6 win over the Angels, reporter Jahmai Webster was showing off the figurine when he bobbled it too hard — causing it to tumble toward the ground. As he explained Thursday in the video atop this post, the doll didn't actually smash on the ground … though it did lose an arm in the fall.
The real JBJ, thankfully, wasn't affected by the fate of his replica, as he came up big in Thursday's 4-2 win over the Angels:
Should this latest catch wind up inspiring another bobblehead in the future, good luck Jahmai!
Adrian Garro joined MLB.com in 2016. Throughout his travels, both Bartolo Colon and Vin Scully have placed their hands on his shoulders. Not at the same time, though. That'd be amazing.