Iowa Hawkeyes Pink Locker Room Bobblehead Unveiled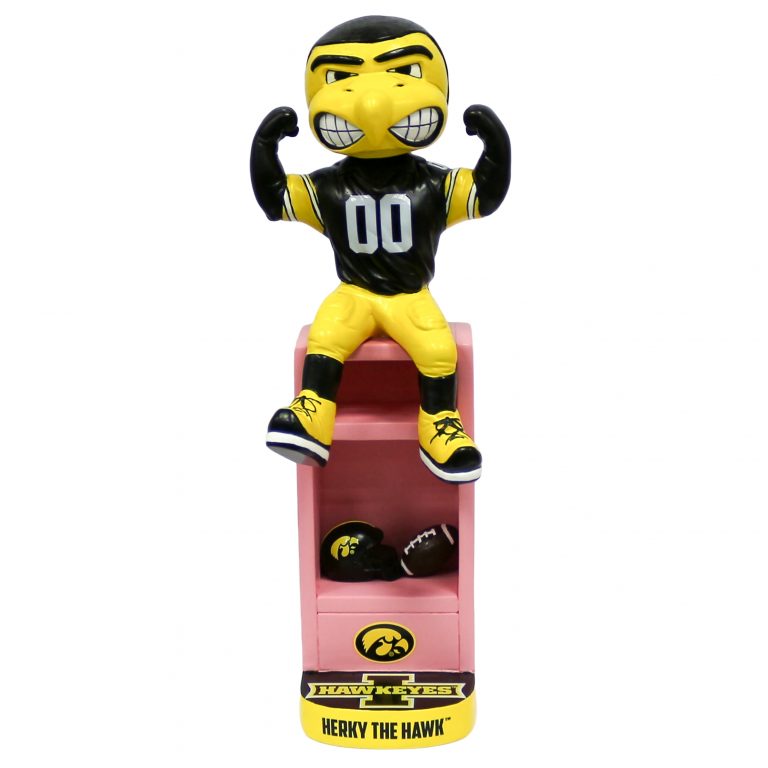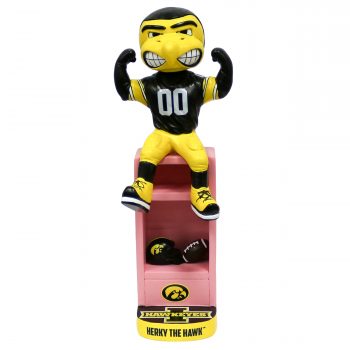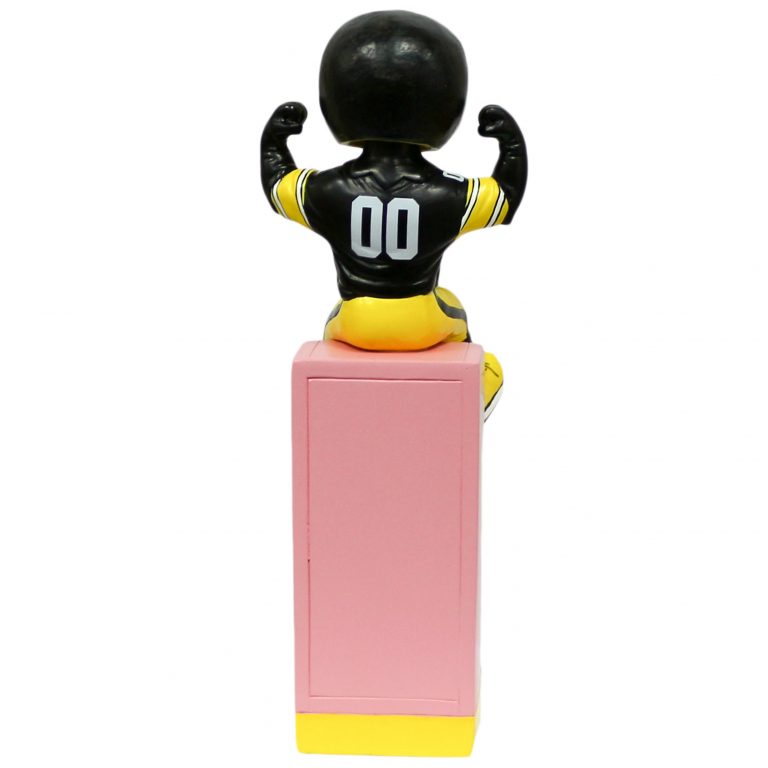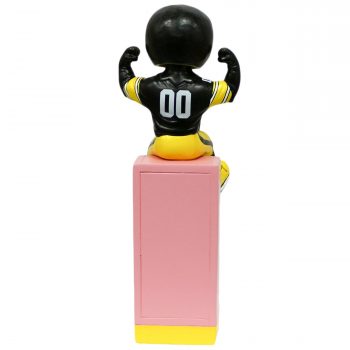 Limited Edition bobblehead of Herky sitting on a pink locker is now available exclusively from the National Bobblehead HOF and Museum.
MILWAUKEE, Wi., August 15, 2018 – – This morning, the National Bobblehead Hall of Fame and Museum unveiled an officially licensed, limited edition bobblehead of Iowa's mascot Herky sitting on top of a pink locker with an Iowa helmet and football inside the locker.
The individually numbered bobbleheads were produced exclusively for the National Bobblehead Hall of Fame and Museum by FOCO and can only be purchased in the Hall of Fame and Museum's Online Store. The bobbleheads are $40 each with a flat rate shipping cost of $8 per order. The bobbleheads just arrived and are in stock now.
Legend has it that former Iowa football coach Hayden Fry, who earned a Master's degree in psychology, read that pink can have a calming effect on a person. When he started coaching at Iowa in 1979, he had the walls in the visiting locker room painted pink, and the toilets and lockers were painted pink during updates to Kinnick Stadium in 2005. This is the first time that the pink lockers have been incorporated into a bobblehead.
"We love coming out with unique bobbleheads, and this is certainly one of the more unique bobbleheads that we've released," said Phil Sklar, Co-Founder and CEO of the National Bobblehead Hall of Fame and Museum. "The passion for Iowa football is tremendous, and we know this will be a cherished collectible for generations of Hawkeyes fans including my family. I wouldn't be here if my parents hadn't met while attending the University of Iowa!"
About the National Bobblehead Hall of Fame and Museum:
The National Bobblehead Hall of Fame and Museum is finishing set-up of its permanent location, which is expected to open this Fall. The HOF and Museum was announced in November 2014 and hosted a Preview Exhibit in 2016.  The HOF and Museum also produces high quality, customized bobbleheads for organizations, individuals and teams across the country. Visit us at www.BobbleheadHall.com, www.facebook.com/BobbleheadHall or www.twitter.com/BobbleheadHall.
About FOCO:
Previously known as Team Beans, LLC and Forever Collectibles, FOCO is a leading manufacturer of sports and entertainment merchandise celebrating more than 17 years in the industry. The company's ever-growing product lines include apparel, accessories, toys, collectibles, novelties, footwear, holiday and more. FOCO is licensed with all major sports leagues including the NFL, MLB, NBA, NHL, NASCAR, MLS and over 100 colleges and universities as well as entertainment properties such as Disney, Warner Bros/DC Comics, Nickelodeon and Sanrio. Please reach out to Matthew Katz, Licensing Manager, mkatz@foco.com for more information.