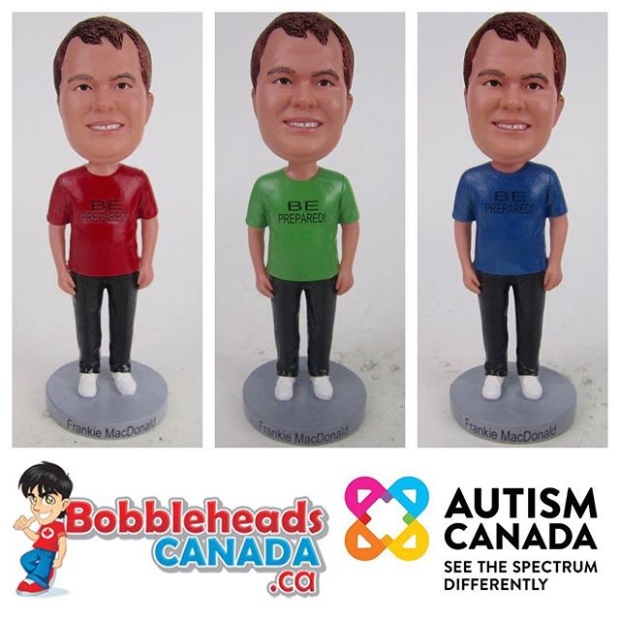 From CBC News – Cape Breton's popular amateur weatherman, Frankie MacDonald, has been immortalized with a limited edition bobblehead.
Bobbleheads Canada has created 200 of the toys in MacDonald's image and with his now-famous catchphrase: "Be Prepared!"
The bobbleheads are being sold for $24.99 and proceeds will be shared with MacDonald and Autism Canada, which confirms it will receive about $5 per sale.
MacDonald has autism. He has had a life-long fascination with the weather and has developed a following of thousands with his YouTube videos warning of impending storms around the world.
He helpfully reminds people to "be prepared" by making sure they have batteries, flashlights and food for the duration of a storm.
The bobbleheads are available only on the Bobbleheads Canada website and on eBay.