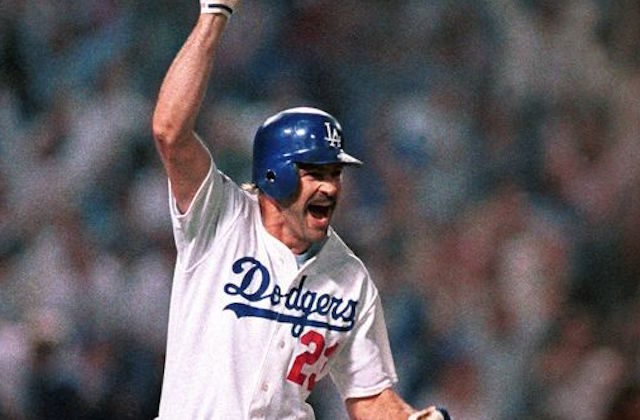 With this season marking the 30-year anniversary since the Los Angeles Dodgers last won the World Series, the club is set to honor the 1988 team on Opening Day at Dodger Stadium. Included in that is Kirk Gibson throwing out the ceremonial first pitch.
The following night, the Dodgers will distribute a Kirk Gibson bobblehead to the first 40,000 ticketed fans in attendance. The design of which depicts Gibson celebrating his game-winning home run off vaunted Oakland Athletics closer Dennis Eckersley in Game 1 of the World Series.
The pinch-hit at-bat was Gibson's lone appearance in the Fall Classic that saw the Dodgers defeat the Athletics in five games.
Along with the first pitch ceremony and bobblehead, the Dodgers and Los Angeles Dodgers Foundation (LADF) are partnering with the Kirk Gibson Foundation during the opening week of the 2018 season to raise money and awareness for Parkinson's Disease.