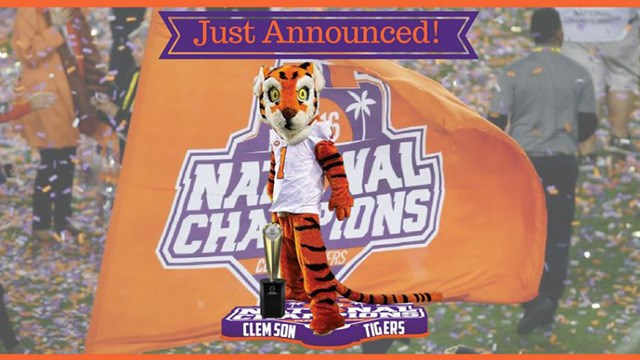 Clemson National Title Bobblehead Available for Order By Clemson
Clemson, SC (WLTX)  – If you're a Tiger fan looking for another memento for this year's national title run, here's one you might be interested in.
The National Bobblehead Museum has unveiled their 2016 College Football Championship Bobblehead. The items went into production Monday, and they company says only a limited number of the toys will be made.
The bobbleheads feature The Tiger, Clemson's mascot, standing in front of the national championship trophy, with a stand that says "national championship." They're 8 inches tall, and cost $35 each with a flat shipping rate of $8 per order.
The bobbleheads are expected to be delivered in June.