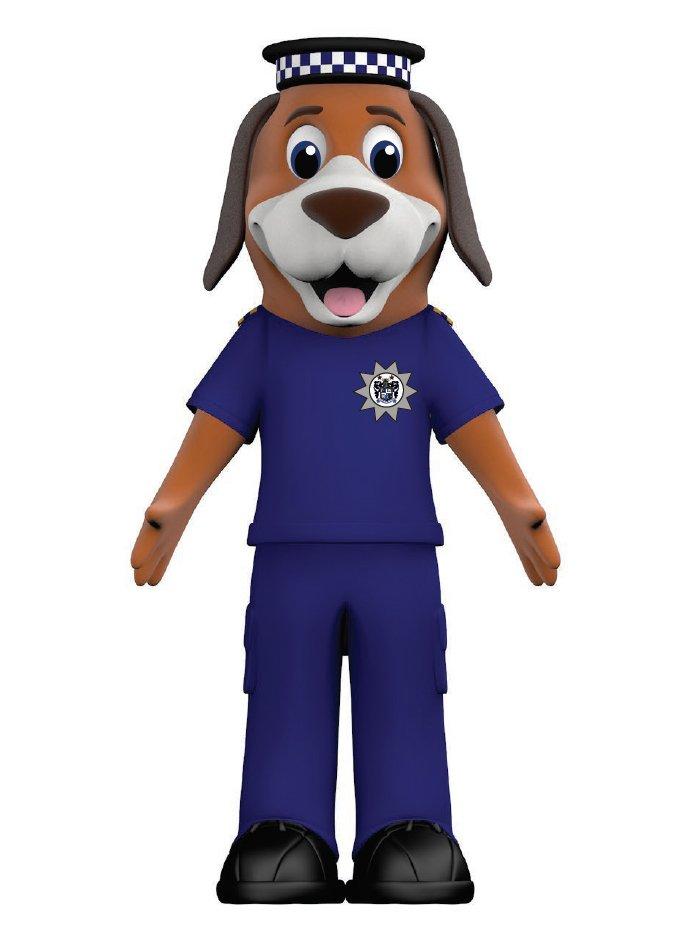 MEET Bury FC's new mascot – a police dog!
The club have announced that its beloved mascot, Robbie the Bobby, who has prowled the touchline at Gigg Lane for the last two decades, has taken the decision to retire from duty at the end of the season.
A new recruit, which is set to take his place from the beginning of the 2018/19 campaign, has been revealed by the club today.
After consultation with supporters last summer, the new design will maintain a police theme, although the cartoonish policeman will be replaced by a police dog.
Bury say the decision was made because 'police dogs are key members of the force and are something the younger supporters can relate to'.
Primary school children around the town will now be invited to take part in a naming competition for the new mascot.
A selection of names will then be put to supporters to vote for their favourite.
And the club are also asking supporters to volunteer to wear the mascot costume for matchdays and non-matchdays.
Robbie the Bobby was introduced in 1997 after promotion to Division One, now known as the Championship, and named after local politician Sir Robert Peel – former Prime Minister and founder of the modern Police force.
His antics caught the national headlines in 2001 when lifelong supporter and amateur boxer Jonathan Pollard, the man who occupied the suit at the time, was sent off three times by referees during the course of the season – leading to a review of mascot behaviour in the league.
He got in hot water for mooning at Stoke City supporters, fighting with Peterborough United's rabbit mascot and ripping off his ears and also had to be restrained by stewards after brawling with Cardiff City's Bartley Bluebird.
What do you think of the new mascot? Share your views in the comment section below.