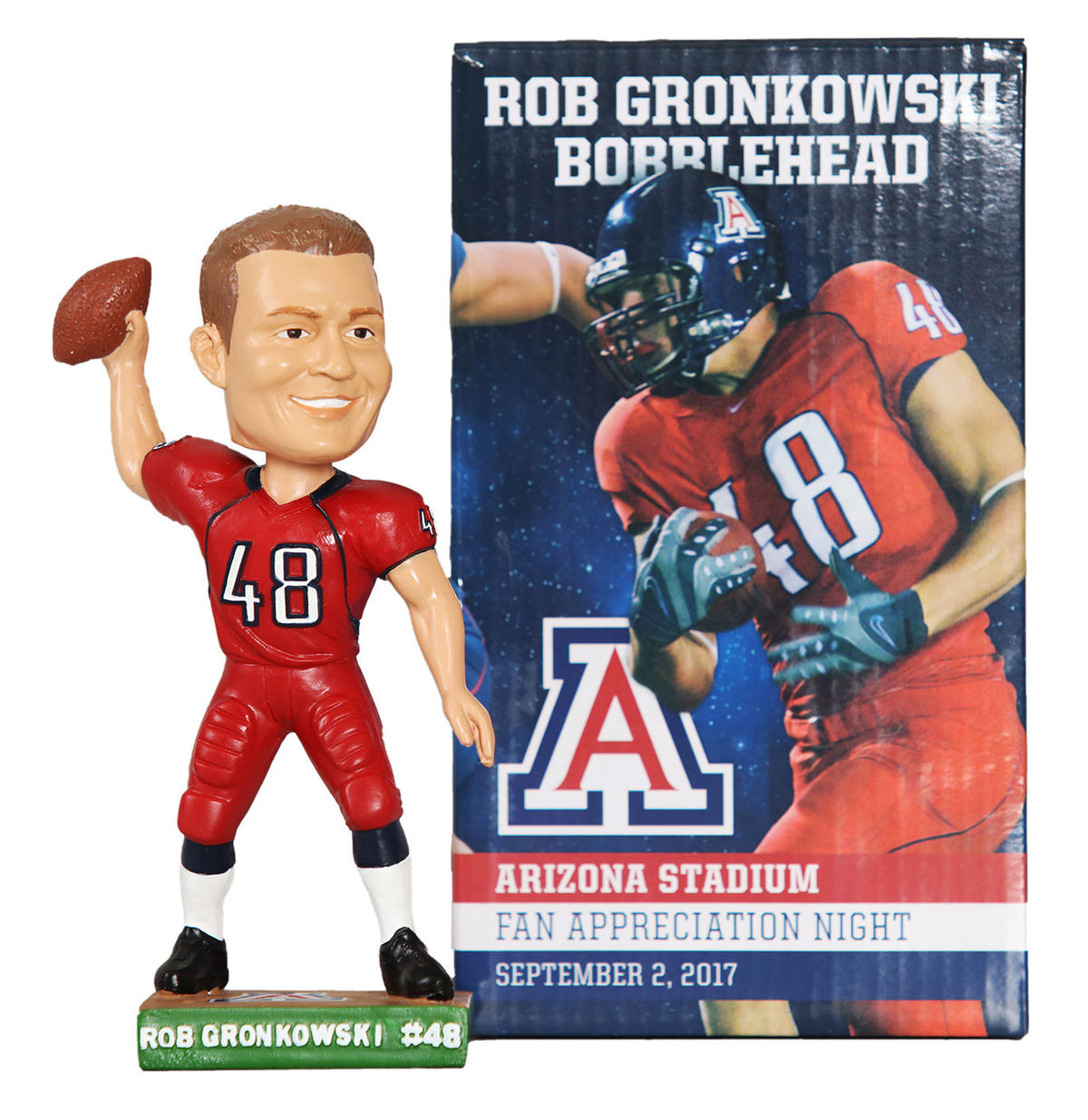 Arizona has come up with an ingenious way to boost attendance for its Sept. 2 opener against Northern Arizona:
A Rob Gronkowski bobblehead giveaway.
Here's how it will work:
All season-ticket holders will receive one bobblehead – featuring the New England Patriots All-Pro in a red Wildcats uniform holding up a football as if he's about to spike it – per account. To be eligible, fans must have season tickets or purchase them by 11:59 p.m. on Sunday, Aug. 27. Season-ticket holders will receive vouchers via e-mail the following week.
Additional, colored vouchers will be distributed to non-season ticket holders upon entering the game, while supplies last. During the third quarter, the winning color will be announced.
Fans can redeem their bobblehead vouchers at the end of the third quarter at Bear Down Field. The redemption window will remain open 30 minutes after the game, which begins at 8 p.m.