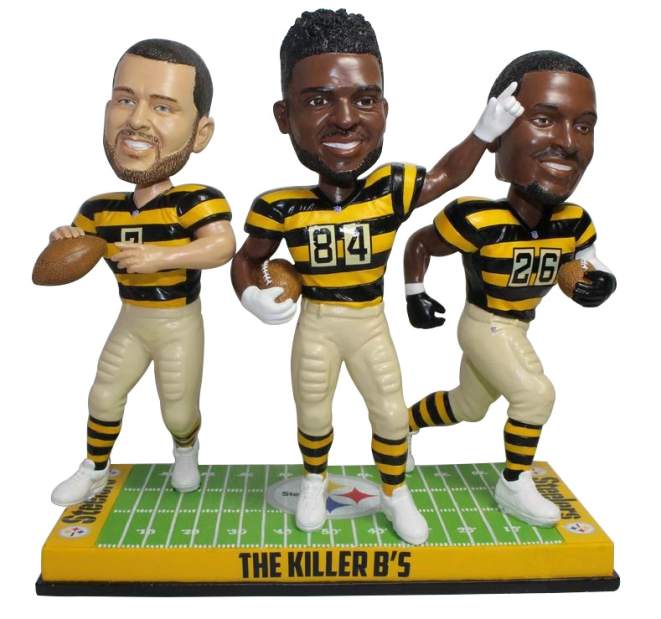 Ben Roethlisberger, Antonio Brown and Le'Veon Bell are getting their own bobblehead.
Not individually. Collectively.
The National Bobblehead Hall of Fame and Museum unveiled a limited edition bobblehead Thursday that features the Killer B's of the Pittsburgh Steelers stars.
It is the first bobblehead that features the Steelers' three playmakers together. Each player is wearing the bumblebee throwback jersey that the Steelers wore in recent years.
"When we realized there hasn't been a bobblehead featuring the Killer B's, we put the wheels in motion in order to get these in time for the NFL season," said Phil Sklar, co-founder and CEO of the National Bobblehead Hall of Fame and Museum in Milwaukee.
The Killer B's bobblehead is the third produced by FOCO that has been unveiled this year, following one featuring JuJu Smith-Schuster riding his bike and another featuring Ryan Shazier.
Only 1,000 bobbleheads of the Killer B's have been produced, and cost $75 with an $8 fee for shipping and handling. The bobbleheads can be ordered here.