"I'm Not a Cat" Meme Bobbleheads Unveiled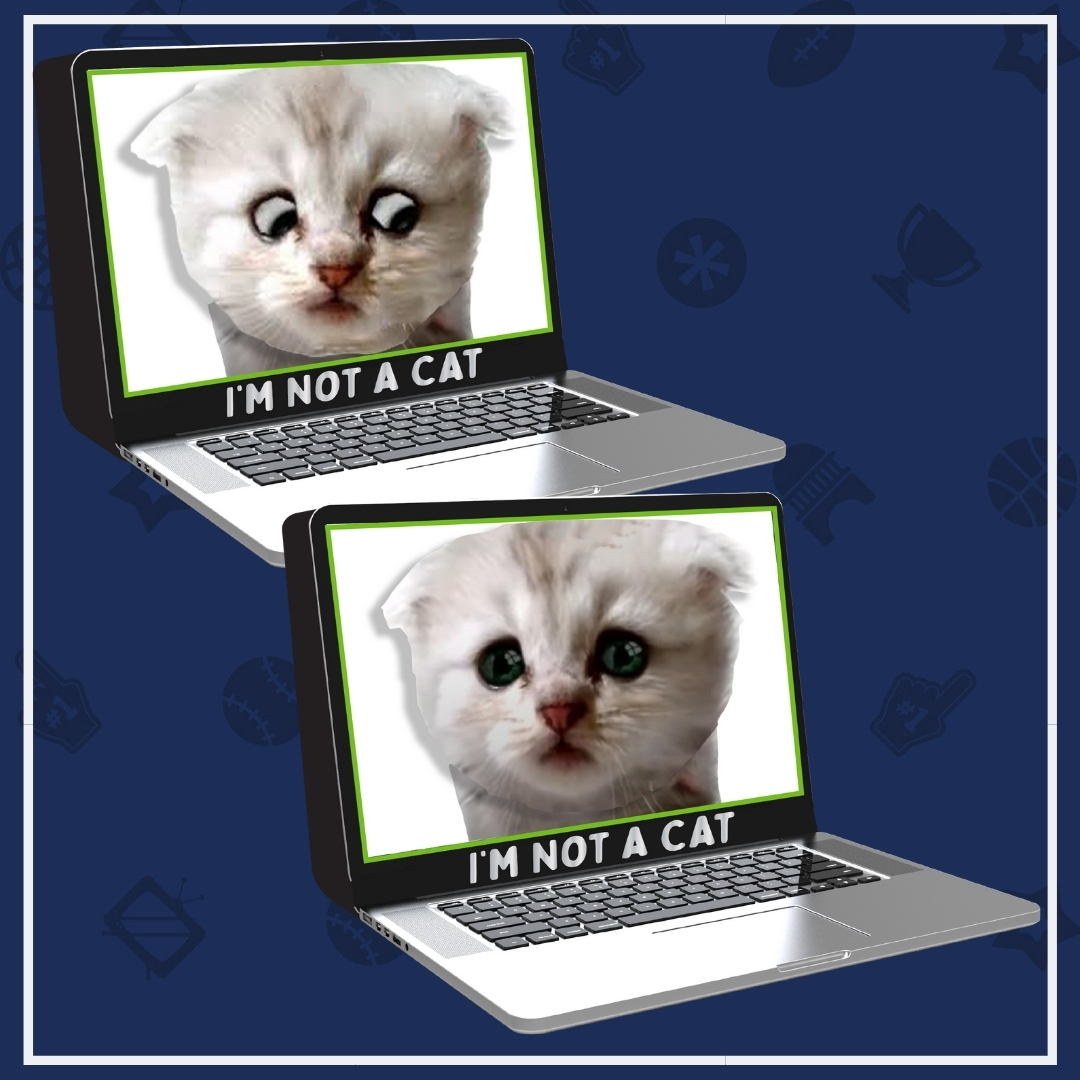 MILWAUKEE – Today, the National Bobblehead Hall of Fame and Museum unveiled two bobbleheads of the cat who became a viral internet hit in hilarious fashion when a Texas lawyer appeared as a cat during a virtual court session that was being held on Zoom. The bobbleheads of the cat, which has come to be known as the "Zoom cat", are being produced by the National Bobblehead Hall of Fame and Museum.
Just like in the viral video, the bobbleheads feature a white cat with large eyes. The first bobblehead features the cat looking forward while the second features the cat with its concerned eyes looking downward. The cat's bobbing head is positioned on the screen of a mini laptop computer with keyboard. The laptop also has the phrase, "I'm Not a Cat" on the front.
The bobbleheads are only available for pre-order through the National Bobblehead Hall of Fame and Museum's Online Store. The bobbleheads are $25 each or $45 for the set of two plus a flat-rate shipping charge of $8 per order. Each bobblehead will be individually numbered and they are expected to ship in June.
The video of Ponton appearing as a cat during a virtual civil forfeiture hearing on February 9th has been viewed millions of times online around the world. The Presidio County Attorney said he was using his secretary's computer when the filter popped up, replacing his face with that of a fluffy white kitten. As his assistant was trying to rectify the issue and the other lawyers on screen wryly smiling, Ponton can be heard saying, "I'm here live. I'm not a cat."
Judicial District Court Judge Roy Ferguson, who took the incident in good humor, shared the video on social media, advising people to make sure that filters are turned off before joining virtual hearings. "I think anybody who has ever struggled with a computer or Zoom can recognize that those kinds of things can happen," Ponton said in an interview.
Ponton became an instant internet celebrity following the viral video, receiving a deluge of emails and phone calls. "In Texas, we have a phrase that you can't put toothpaste back in the tube," he said. "If this was going to become an internet sensation, I just had to laugh at myself along with everybody else doing so."
"There's no better way to honor a fun, viral moment than with a bobblehead," National Bobblehead Hall of Fame and Museum co-founder and CEO Phil Sklar said. "With so many people working remotely and meeting virtually during the coronavirus pandemic, people can relate to snafus, but this one takes the cake and will live on for a very long time as a meme and now a bobblehead."
About the National Bobblehead Hall of Fame and Museum:
The National Bobblehead Hall of Fame and Museum, which is located at 170 S. 1st St. in Milwaukee, Wisconsin, opened to the public on February 1st, 2019. The HOF and Museum also produces high quality, customized bobbleheads for retail sale as well as organizations, individuals, and teams across the country. Visit us online and on Facebook, Twitter and Instagram.