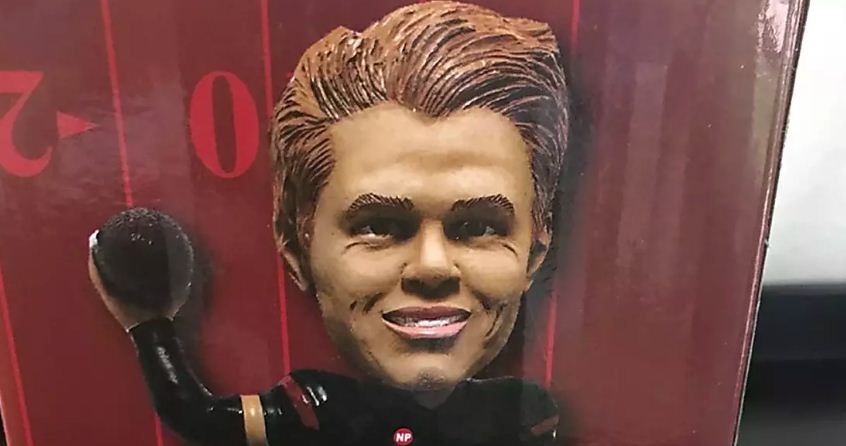 This is a new one.
Sam Darnold's alma mater, San Clemente High School (San Clemente, Calif.), is holding a week honoring the former star Tritons quarterback. It isn't a coincidence it's falling on the same week as the NFL draft — in fact, that's precisely why it's being held.
Darnold is expected to be a top 5 pick in the draft this week, and his high school is wasting no time cashing in on the notoriety.
Introducing … the Sam Darnold bobblehead.
Considering the abominations we've seen in bobbleheads in previous years (it still happens, folks), this is a pretty solid re-creation of the former USC star. It's still mildly funny, though, that a player who hasn't yet gone pro is already getting this kind of treatment. He isn't the first notable alumnus of the school; San Clemente has produced multiple NFL players of less notoriety, as well as early 2000s teen heartthrob and skateboarder Ryan Sheckler.
As far as Tritons football goes, though, Darnold is the Grand Poobah. A select group of lucky Tritons or Trojans fans (or perhaps Browns, or Giants, or Jets, depending on where he lands) will get to admire Bobblehead Darnold, the "hometown hero" as the box calls him, as he begins his career.
Whether it'll end up being bobblehead worthy remains to be seen.