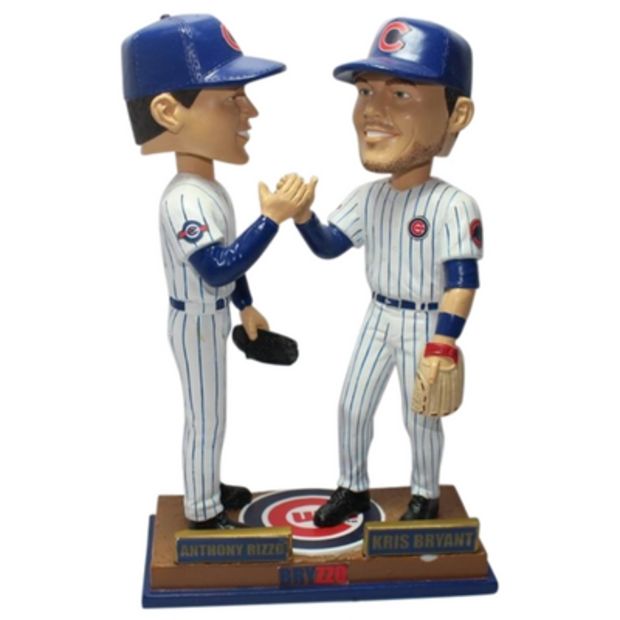 WRIGLEYVILLE — The bromance between Cubs players Kris Bryant and Anthony Rizzo — aka, Bryzzo — is one for the ages and will now forever be enshrined in the hall of fame.
A figurine of the two, joined in a permanent handshake, is already available. Coming this spring, the hall announced, is a two-piece bobblehead featuring Bryant throwing to Rizzo for the final out in Game 7 of the World Series.
The collectible, still being designed, is sold as a set or individually, but a curse upon anyone who would break up Bryzzo.
The Bobblehead Hall is still raising funds for a physical home in Milwaukee.
The lesser bromance between Jake Arrieta and David Ross also has a bobblehead. [Provided]
The Cubs and Wrigley Field are 95 percent owned by an entity controlled by a trust established for the benefit of the family of Joe Ricketts, owner and CEO of DNAinfo.com. Joe Ricketts has no direct involvement in the management of the iconic team.