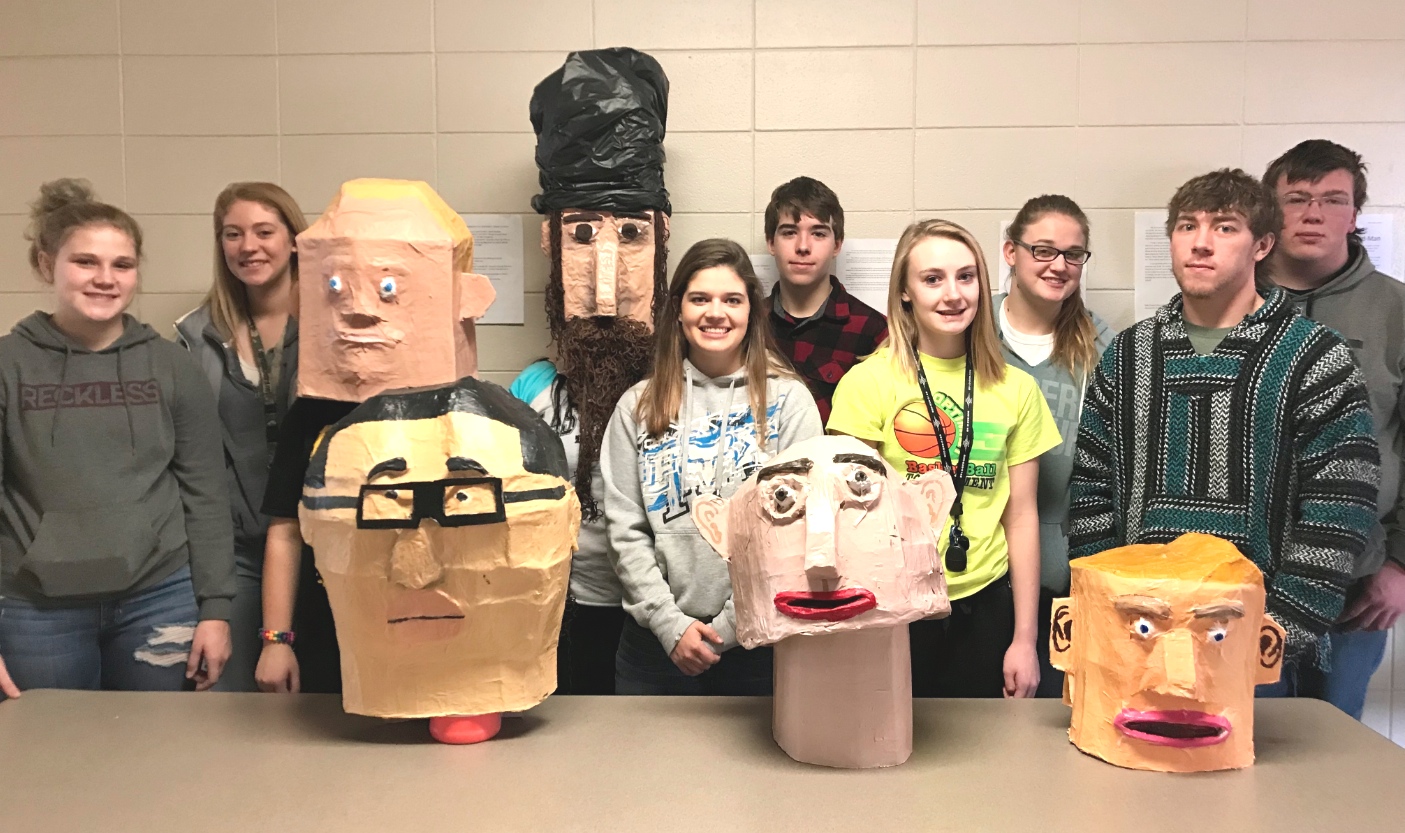 The Baker High School Art class recently finished a project of life size proportion. In a co-curricular assignment between Brittany Hoversland's government class and the art department, students created large scale paper mache bobble heads of an individual who represents a potential threat or challenge for the United States.
"The project took about a month and was used as our sculpture component. The students also had to write an essay explaining how their individual represents a potential threat to the U.S.," said art instructor Jay Hoversland.
Students used a cardboard box for the armature of the sculpture, attached other crumpled paper and objects to shape the face and finished the head with a lot of paper mache. Can you guess which bobble head is which?