In summer 2017, we reached out to the AAGPBL to express our interest in producing a series of AAGPBL bobbleheads. Being from Rockford, we were well aware of the significance of the League and the impact that it has had, and this project has increased our appreciation for the league, its players and coaches, and those who work to keep its legacy alive today.
The ratio of female to male bobbleheads is very low, and we are excited to be able to honor and commemorate the AAGPBL and the trailblazing athletes who played the highest level of baseball with this bobblehead series. The AAGPBL players and their stories continue to serve as an inspiration for athletes across the world, and bobbleheads are the perfect way to celebrate the trailblazing women of the AAGPBL.
It is even more exciting to release these bobbleheads in conjunction with the League's 75th Anniversary this year! The fact that only one-third of the 15 teams had bobbleheads prior to this series was very surprising, but we are honored to be able to celebrate each team and produce the first bobblehead for 10 of the 15 teams!
You can purchase the bobbleheads here and find out more about the AAGPBL here. For the full press release regarding the bobbleheads, click here.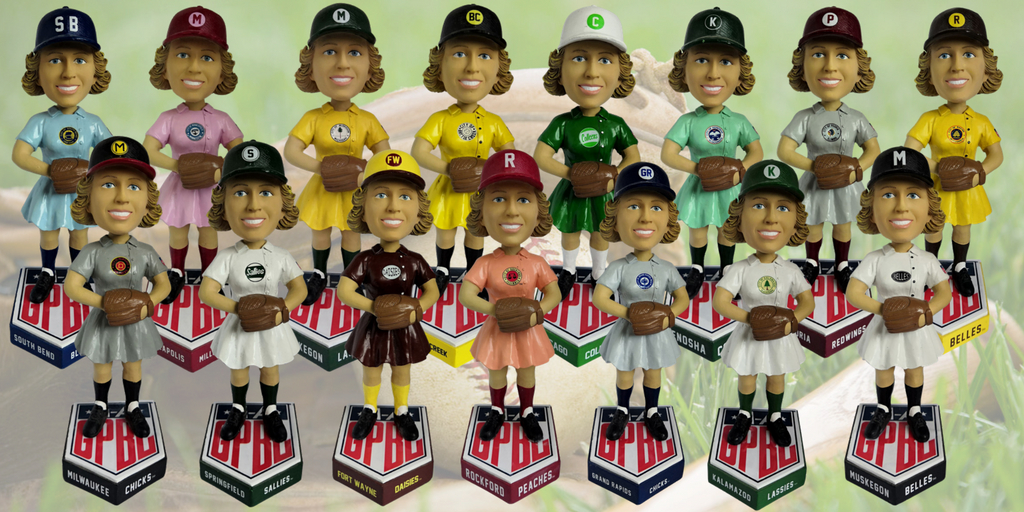 Below are pictures of each bobblehead, and each team's bobblehead is individually numbered to only 500! Each bobblehead comes in a collector's box. The bobbleheads are officially licensed by the AAGPBL, meaning that a portion of every sale goes to support the tremendous work the AAGPBL does in keeping the legacy of the league and its players alive.
Battle Creek Belles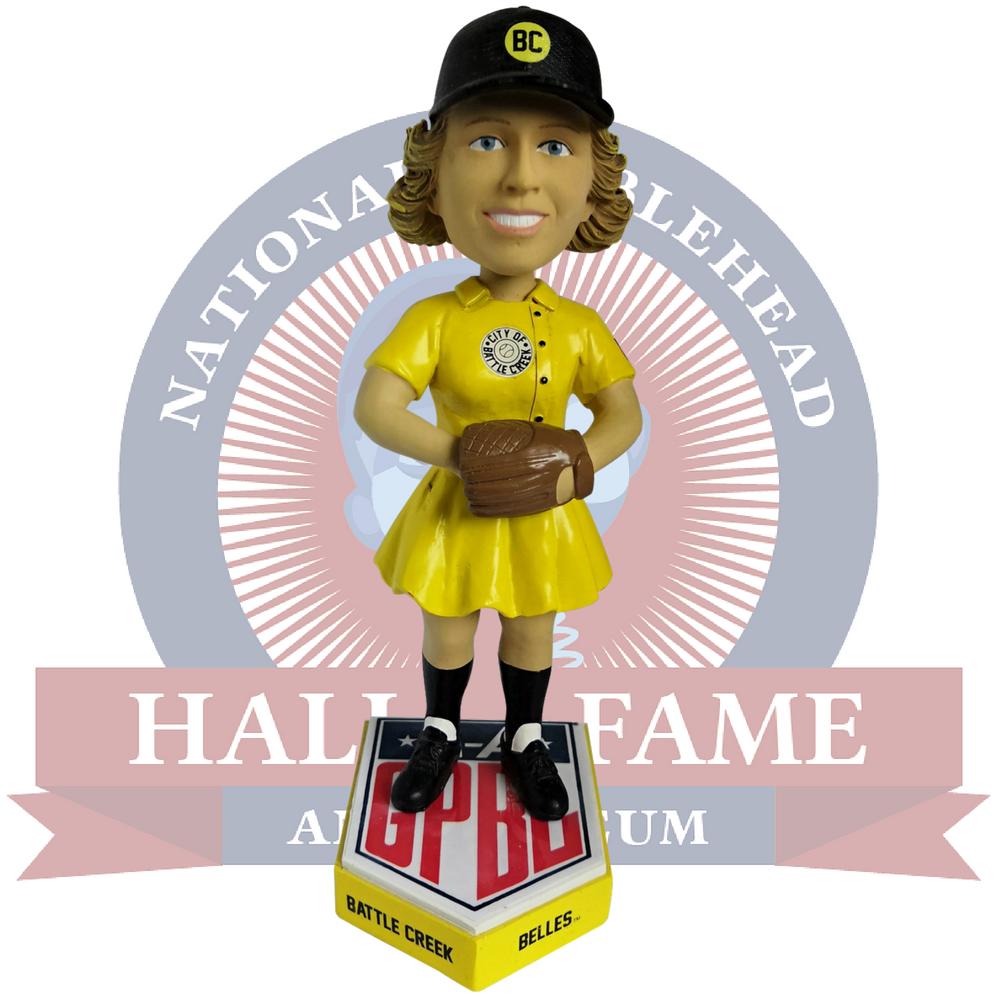 Chicago Colleens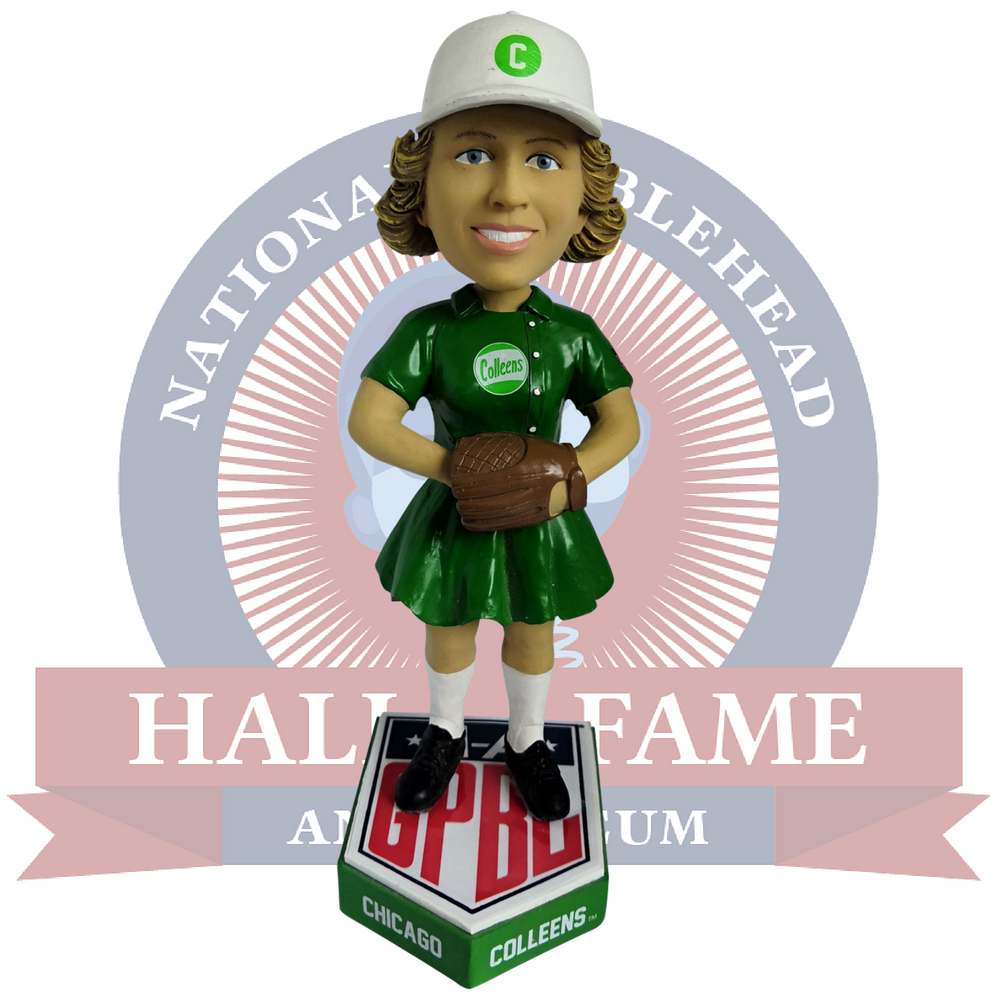 Fort Wayne Daisies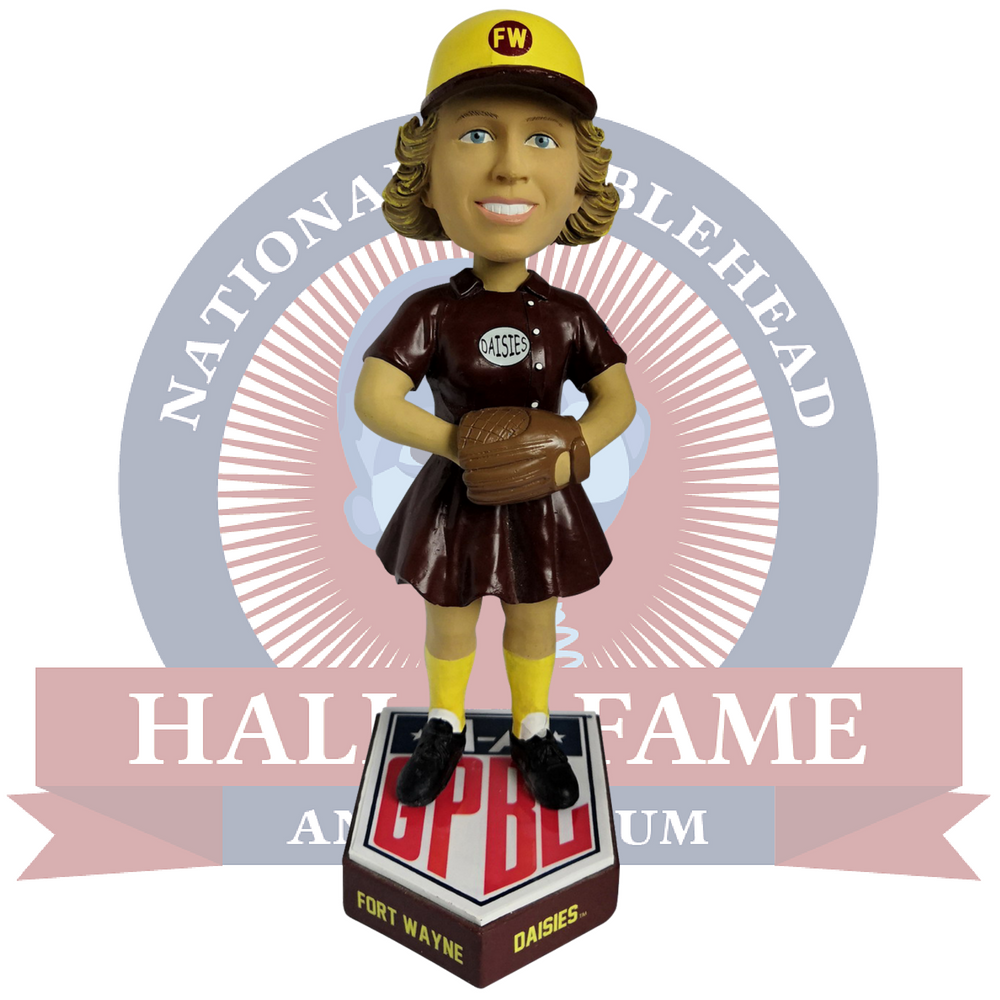 Grand Rapids Chicks
Kalamazoo Lassies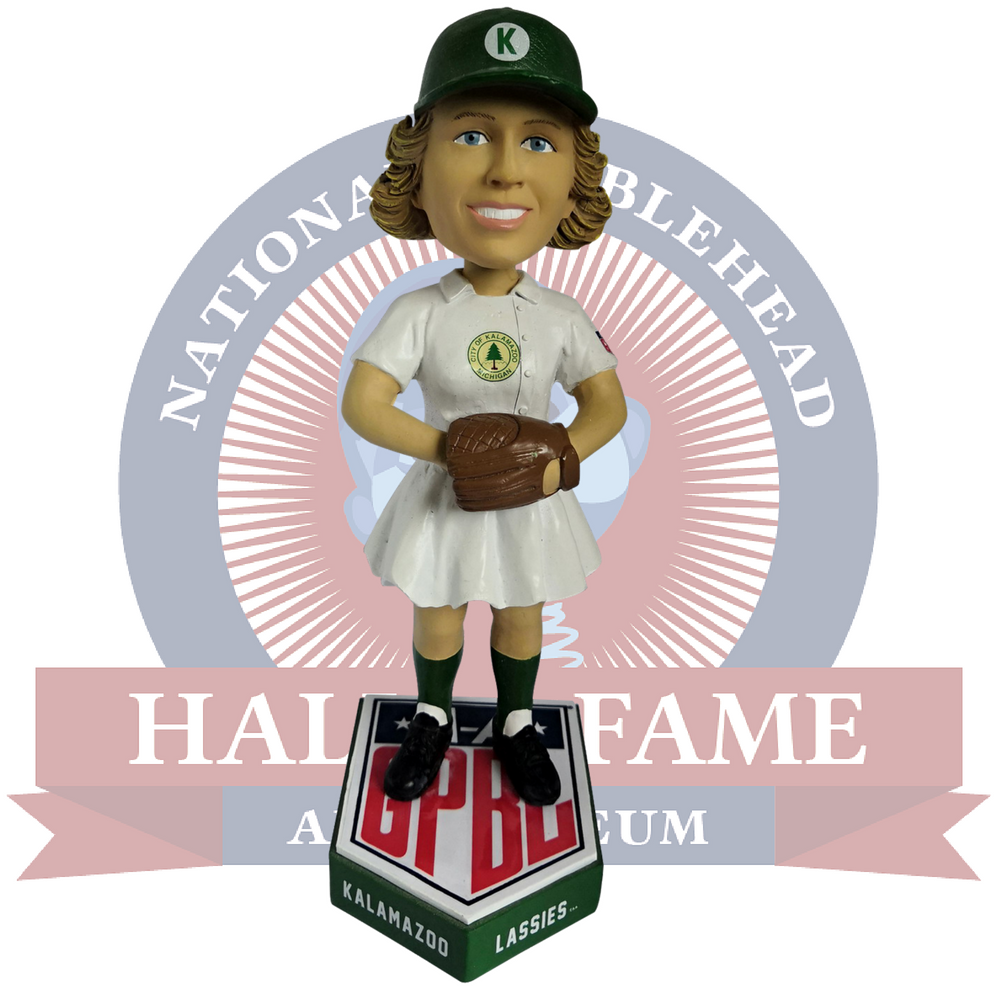 Kenosha Comets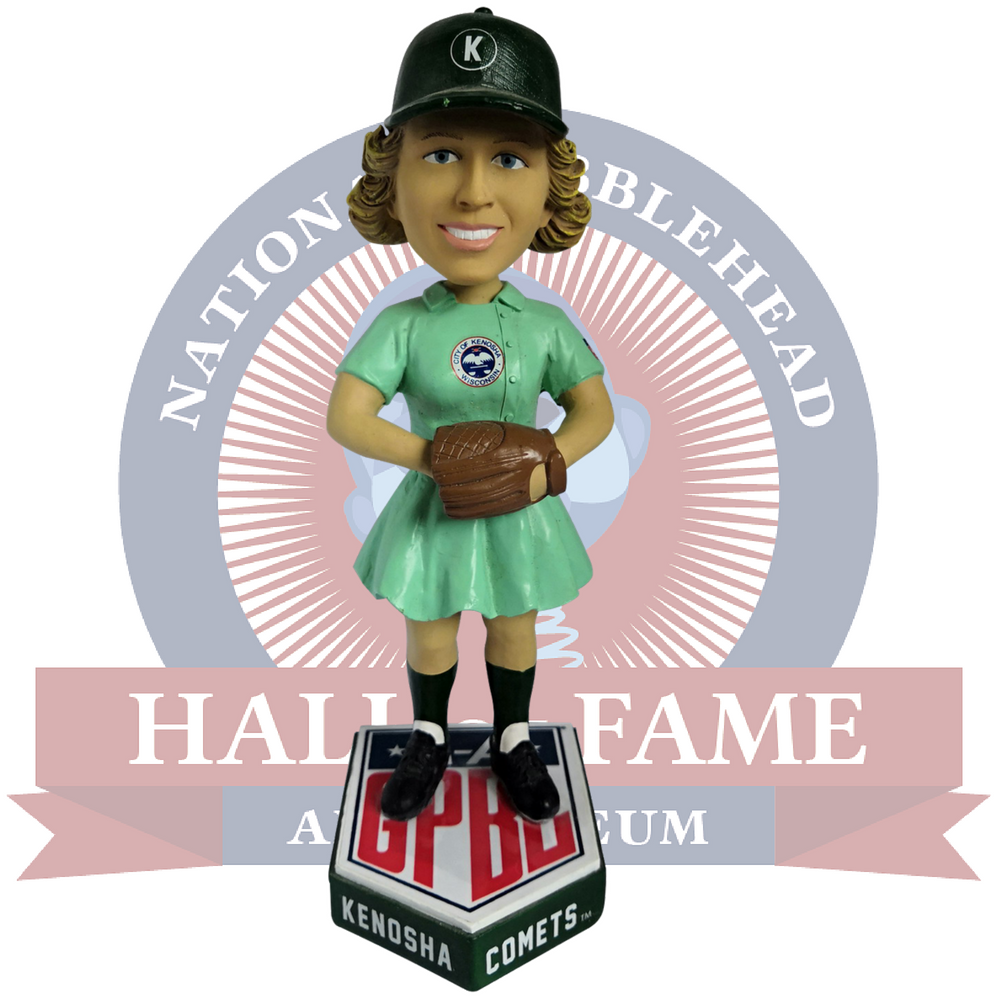 Milwaukee Chicks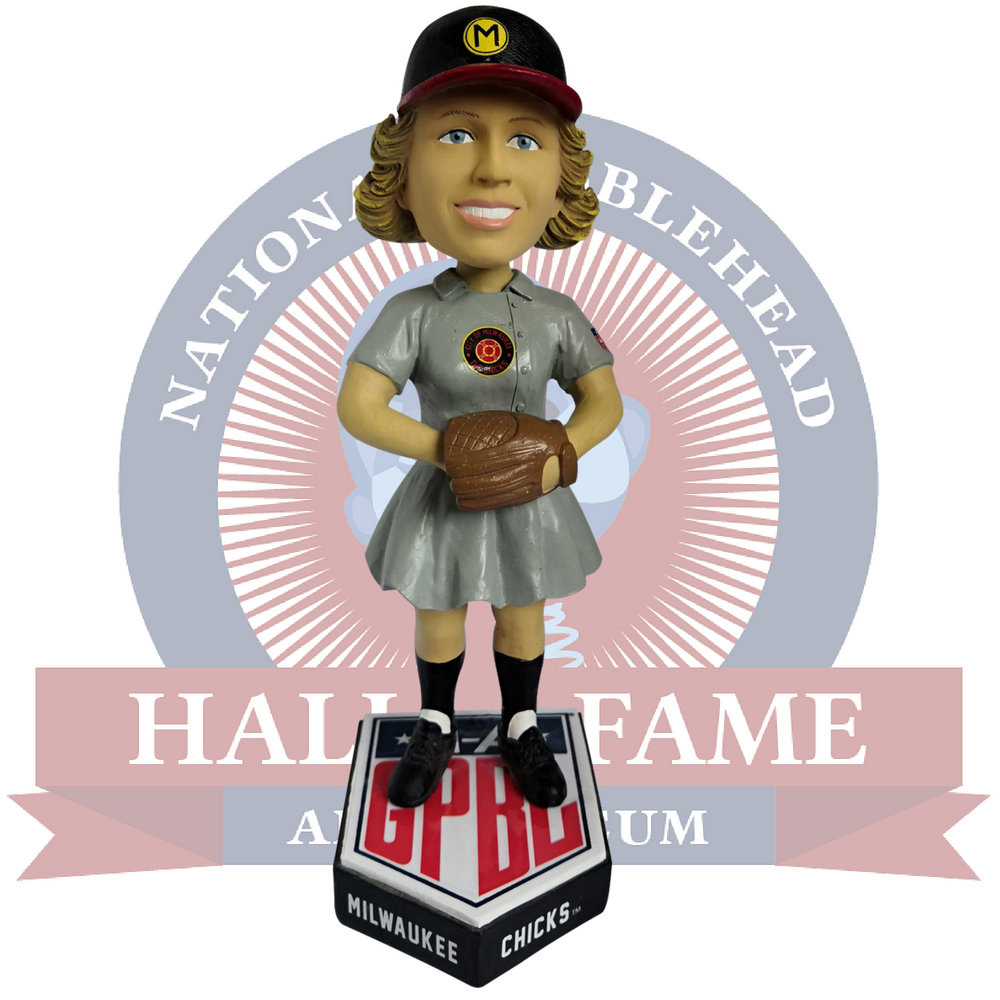 Minneapolis Millerettes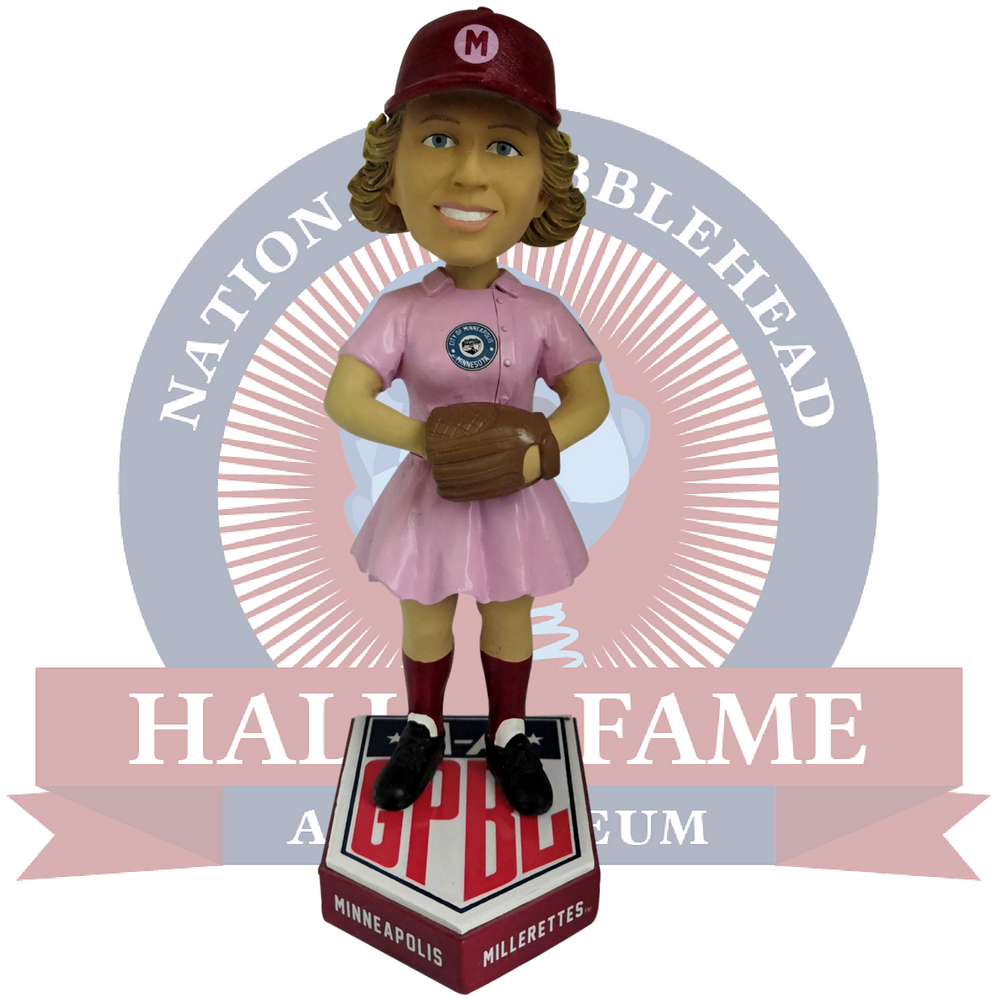 Muskegon Belles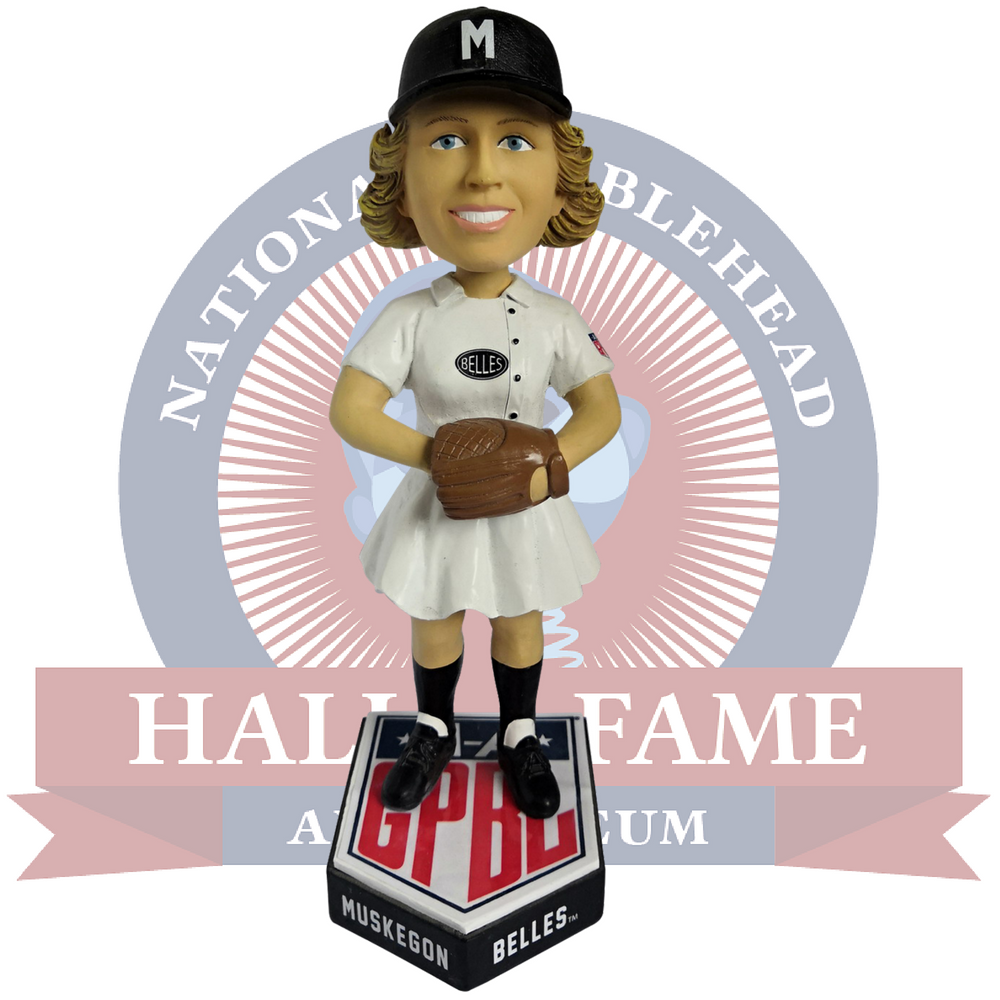 Muskegon Lassies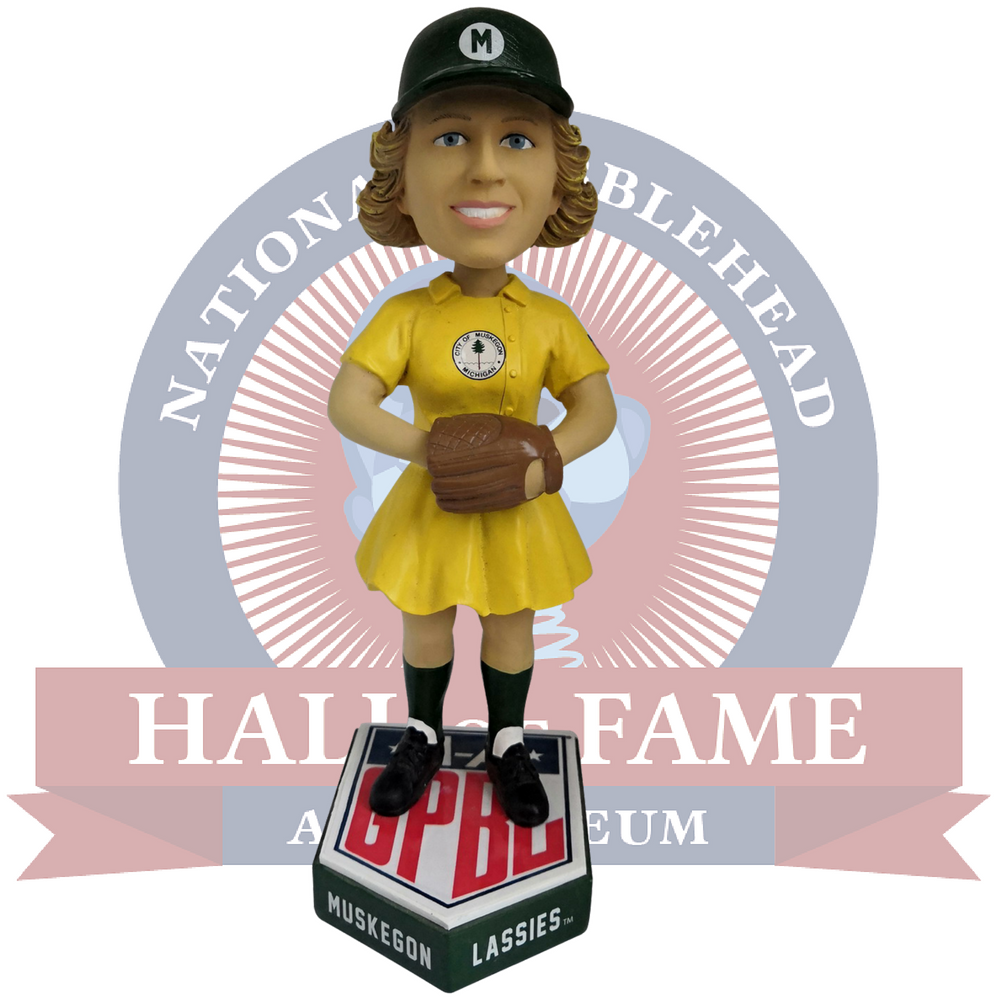 Peoria Redwings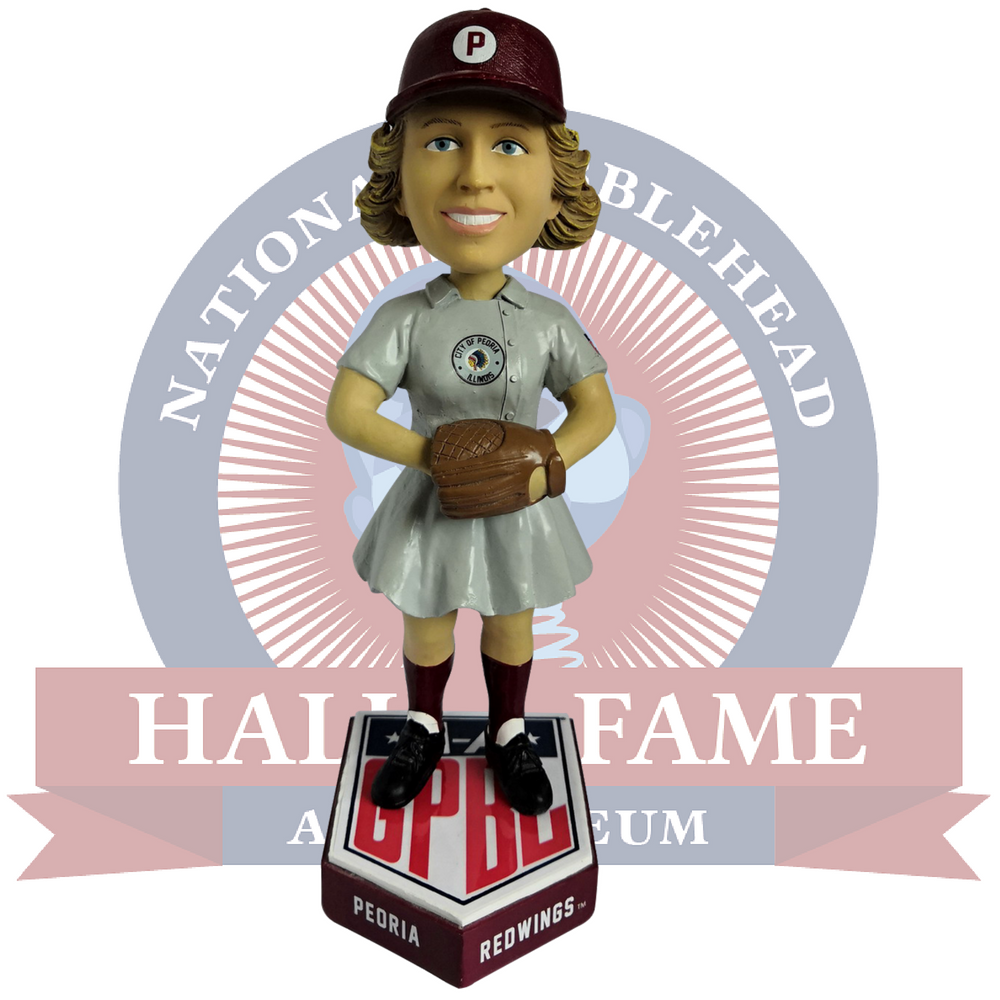 Racine Belles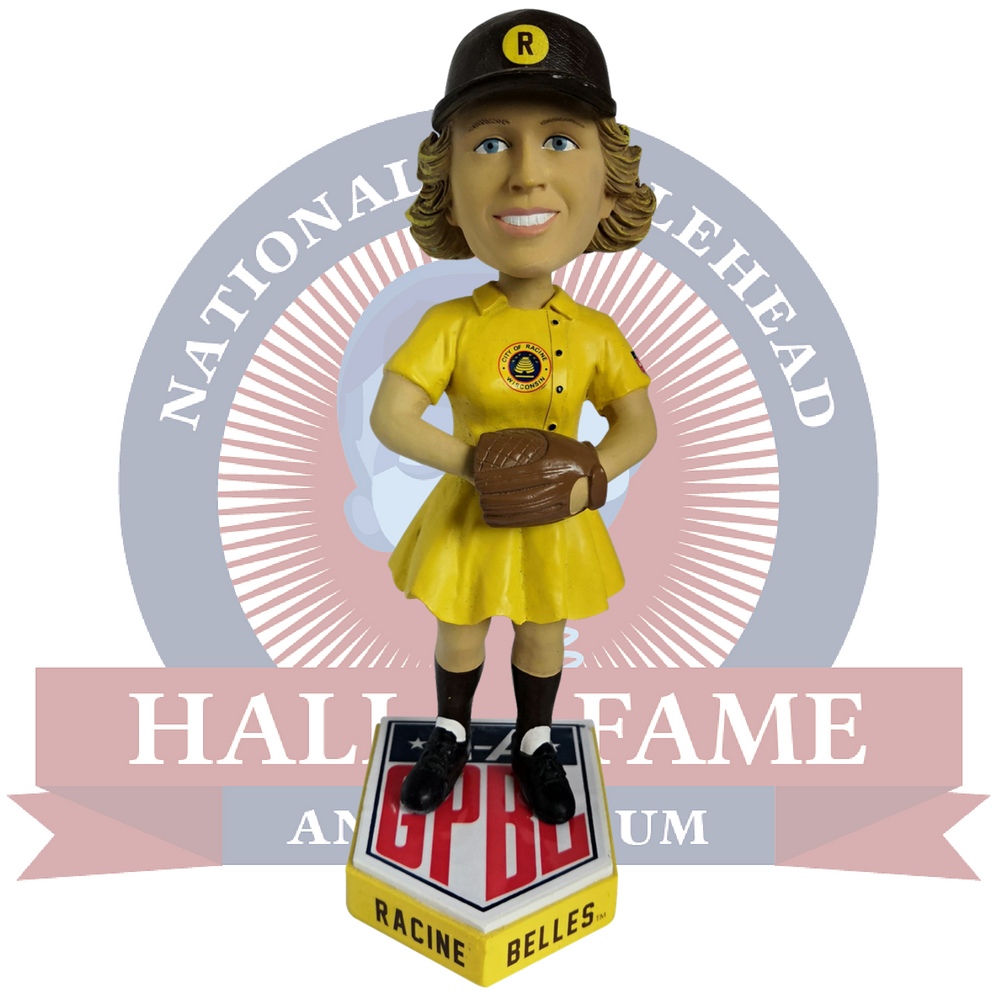 Rockford Peaches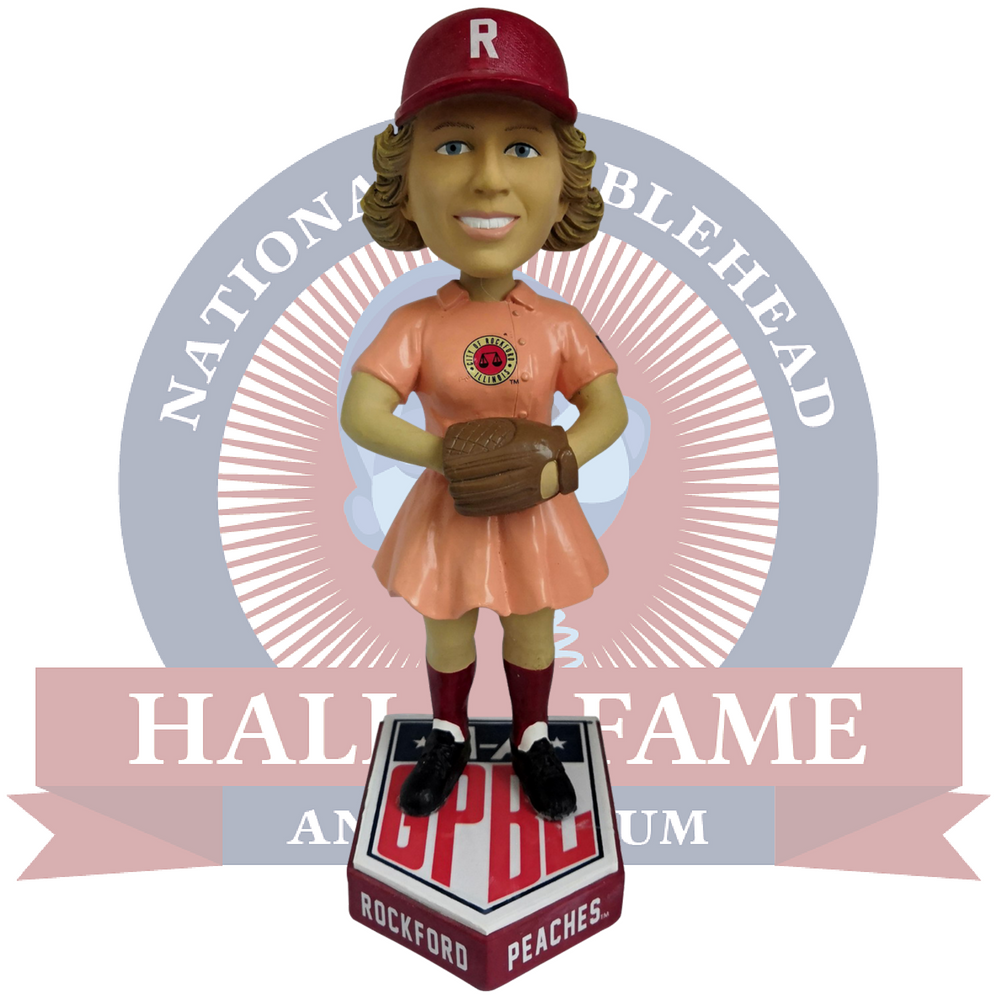 South Bend Blue Sox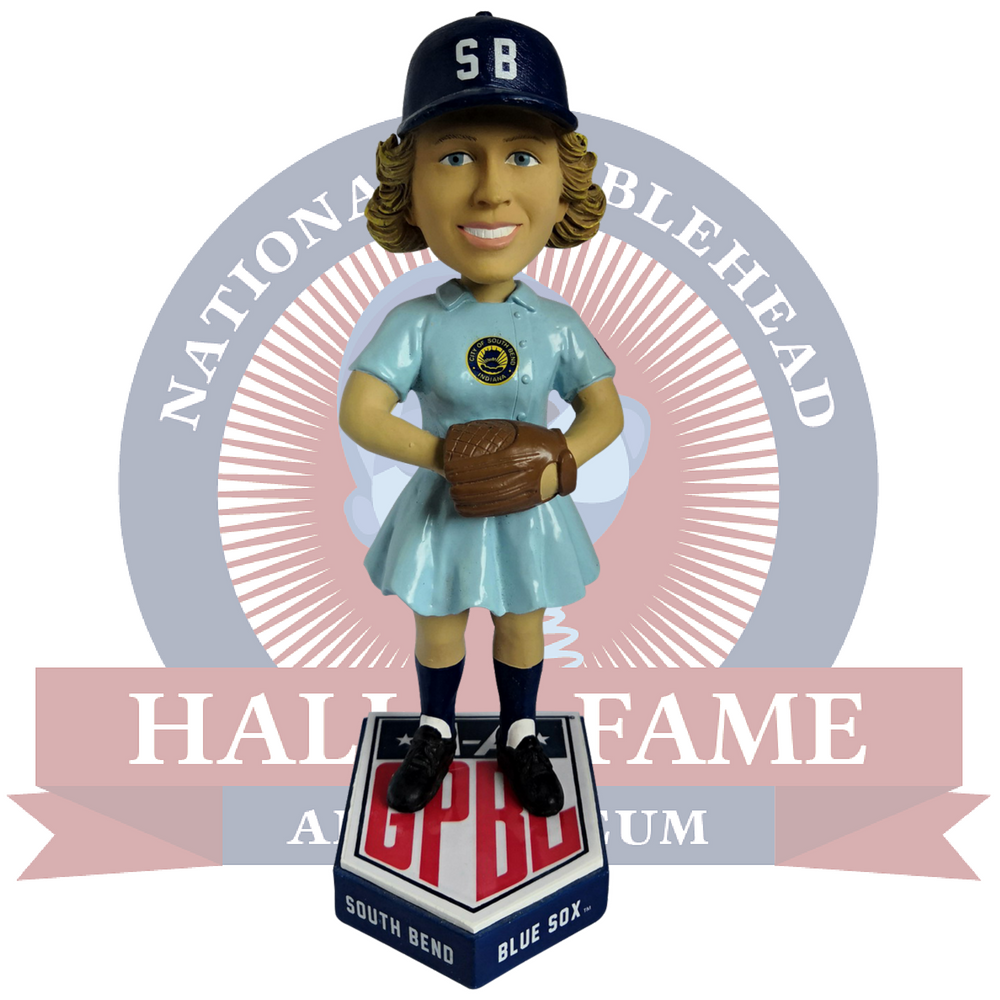 Springfield Sallies