2021 Holiday Gift Guide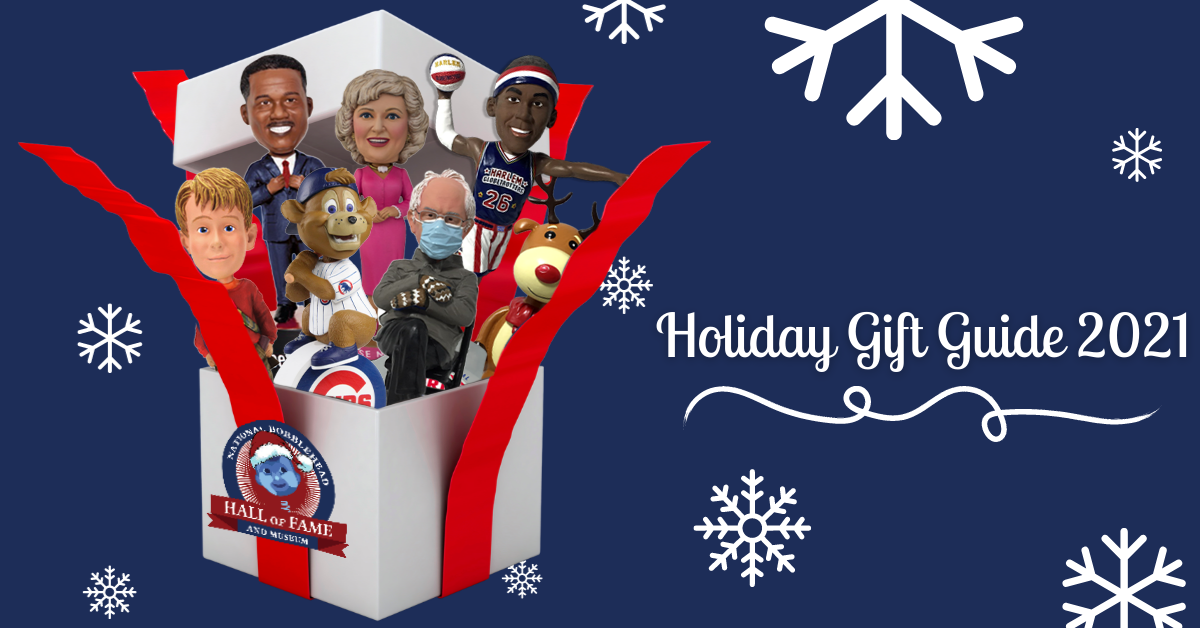 We have the perfect gift for anyone on your holiday shopping list. Bobbleheads make the perfect gift and we have the largest selection of bobbleheads including officially licensed NFL, NBA, NHL, MLB, NCAA, and many more. In addition, we have hundreds of different pop culture bobbleheads that are great for recipients of all ages. You can scroll through our complete line of bobbleheads here.
We offer a flat rate shipping charge of just $8, so fill up your cart and save. You can also visit our Museum Store to shop a selection of over 500 bobbleheads in person seven days a week.
Bernie Sanders Inauguration Day Bobblehead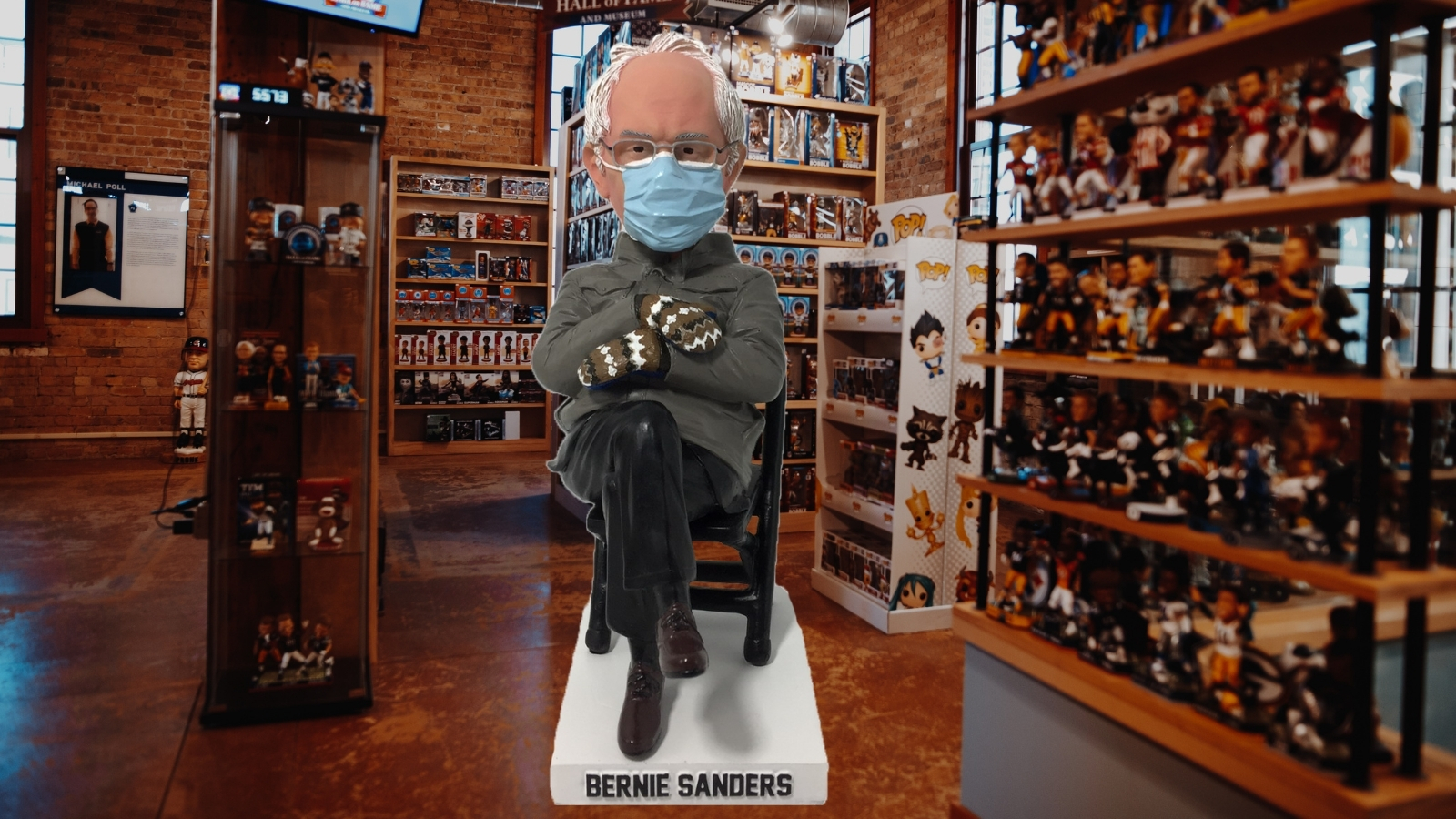 Our most popular bobblehead of 2021 is the Bernie Sanders Inauguration Day bobblehead featuring Bernie with his mittens. $25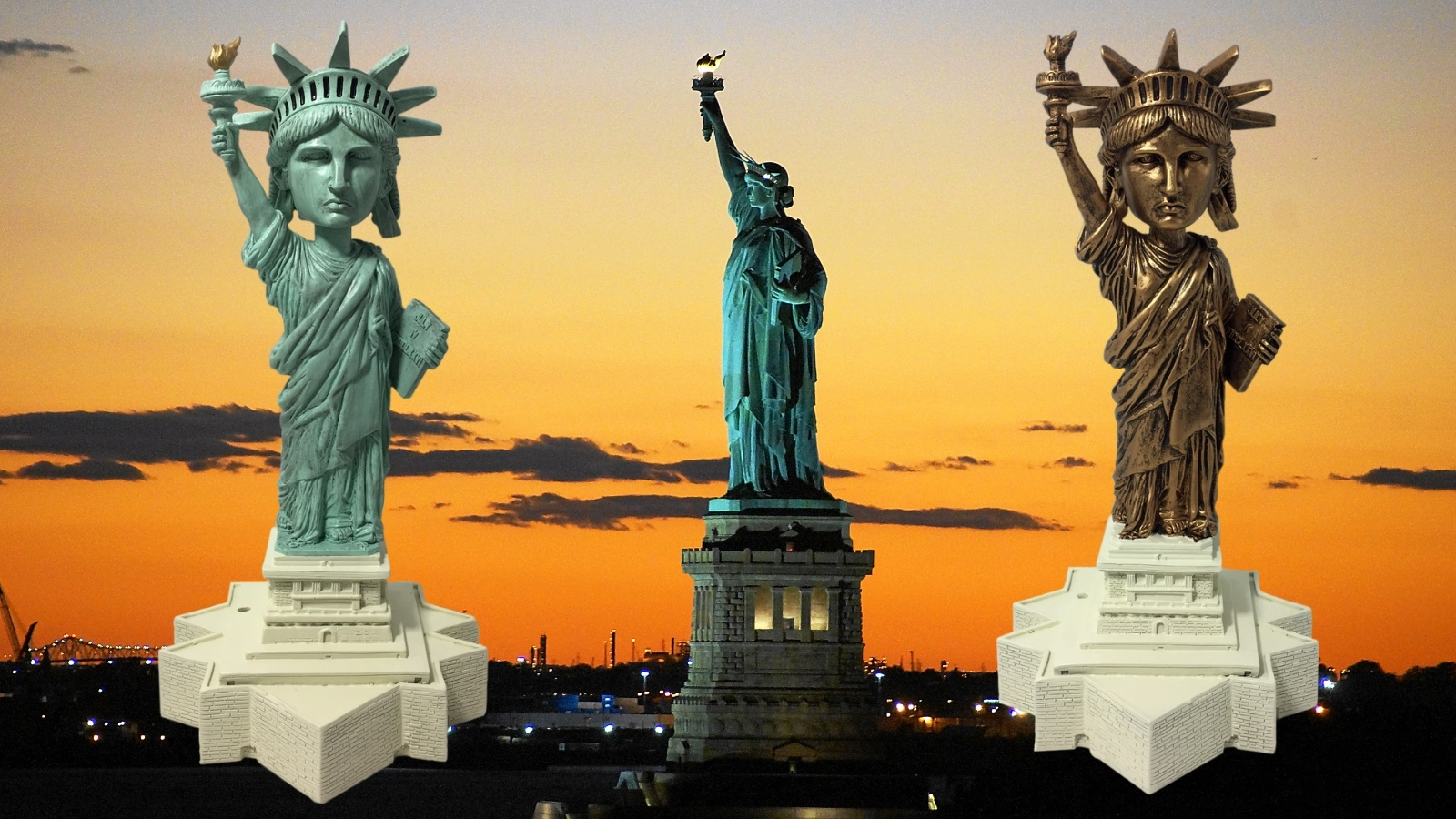 These bobbleheads feature the Statue of Liberty and play "The Star-Spangled Banner" with the press of a button. These mark the first Statue of Liberty Bobbleheads that incorporate sound as well as the first bobblehead featuring the Statue's original copper color. $30-$50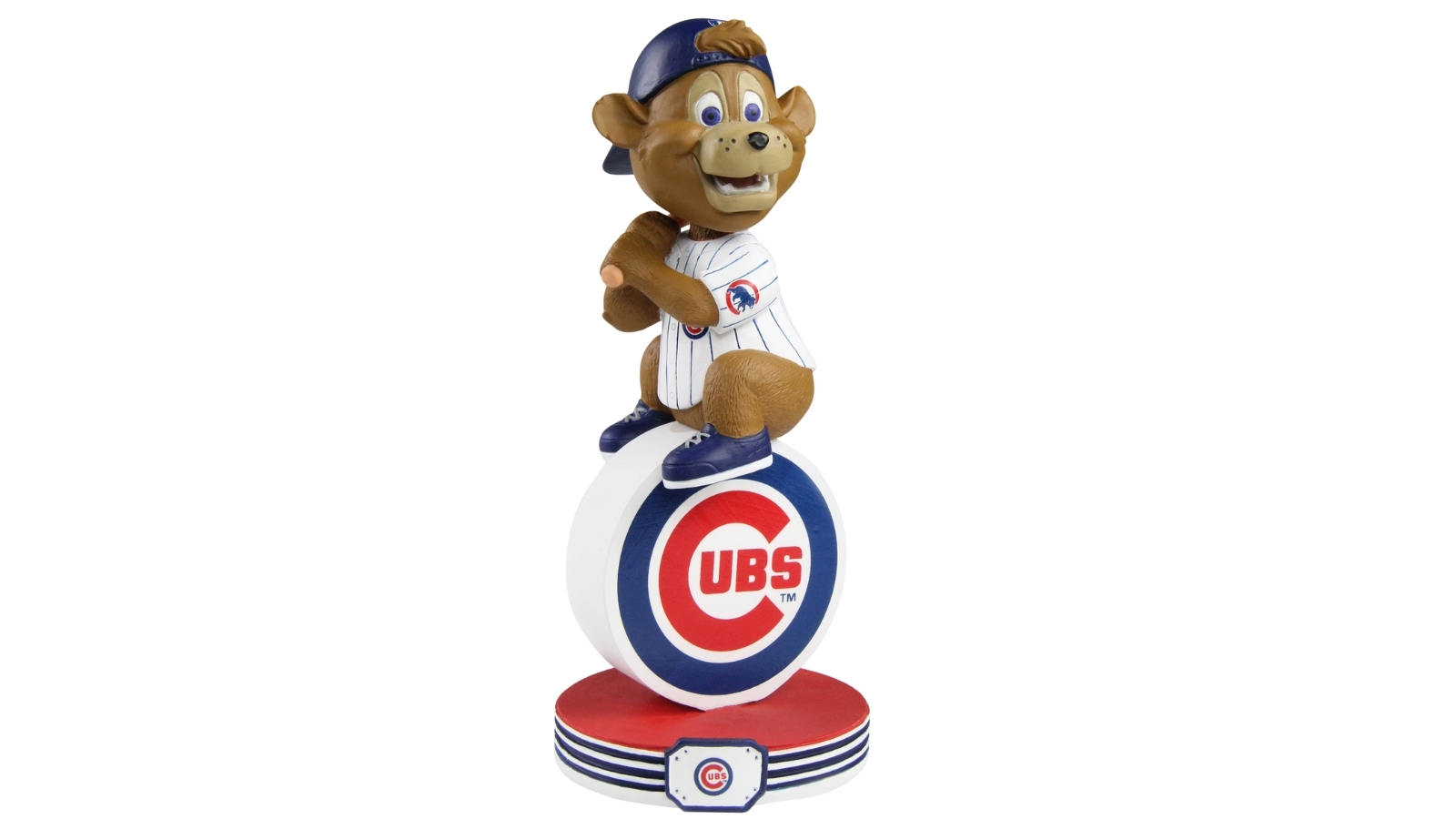 Check out the Riding Bobblehead Series which features some of the most popular players and mascots riding on a logo or animal. $40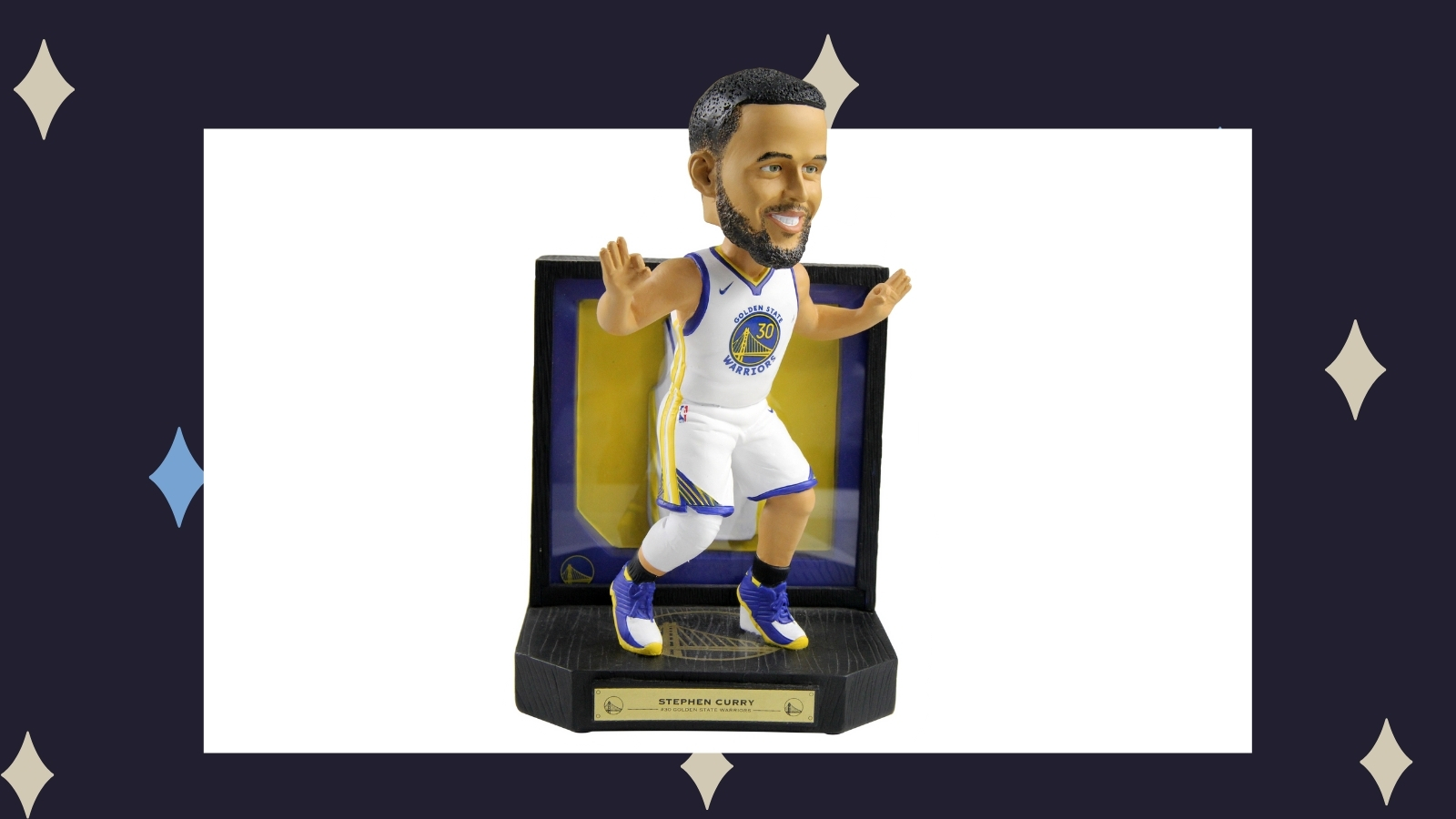 The Framed Jersey Bobbleheads feature amazing detail with a replica jersey behind the players and mascots. $40
Harlem Globetrotters Bobbleheads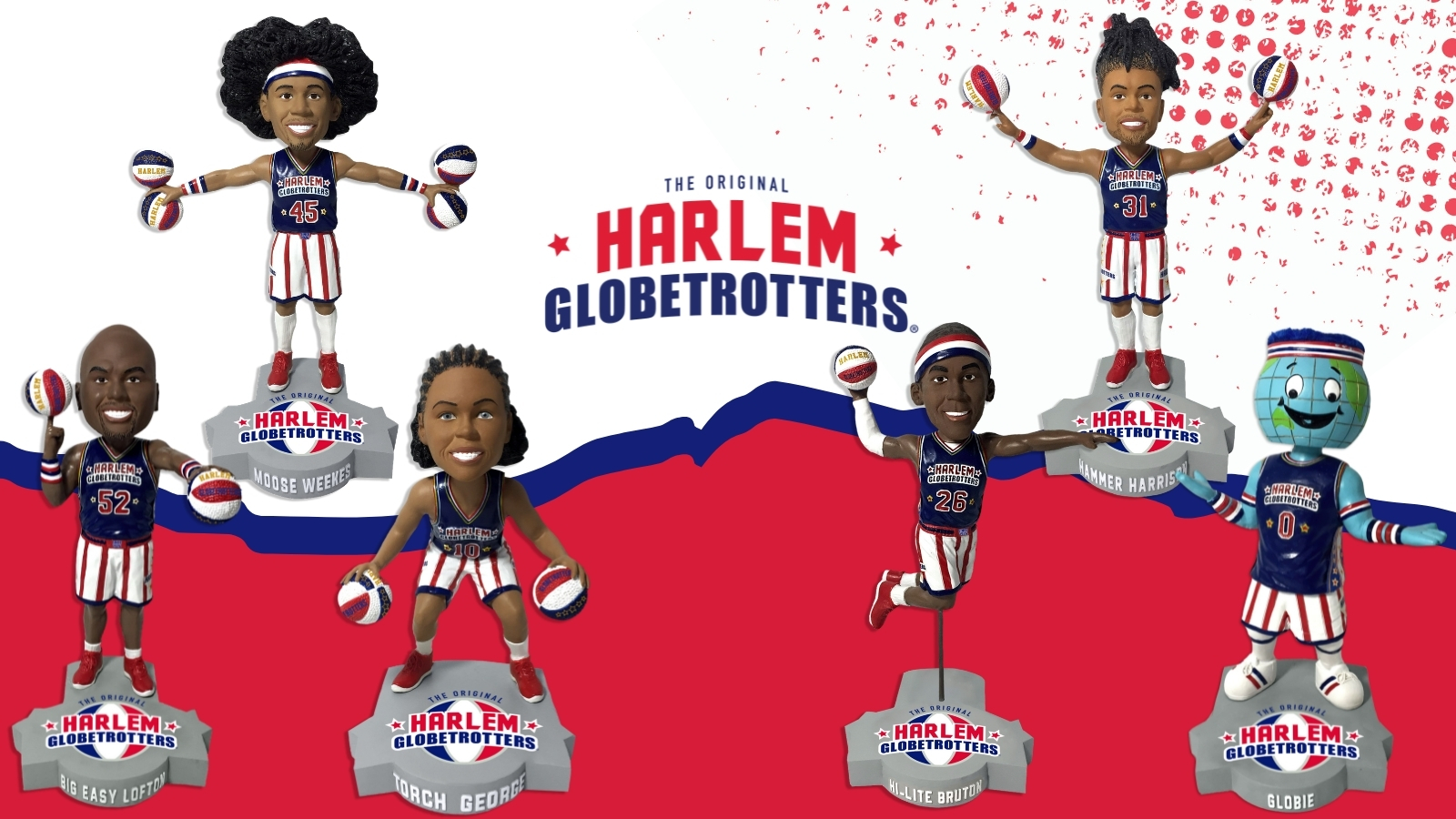 These are the first bobbleheads featuring the Harlem Globetrotters in nearly 20 years and they include five current Globetrotters and mascot Globie. Founded in 1926, the Globetrotters played their first road game in 1927 and have entertained more than 148 million fans worldwide ever since. In 2002, the Globetrotters were inducted into the Naismith Basketball Hall of Fame for their acts of goodwill, commitment to fans, and nearly 95 years of innovation on and off the court. $30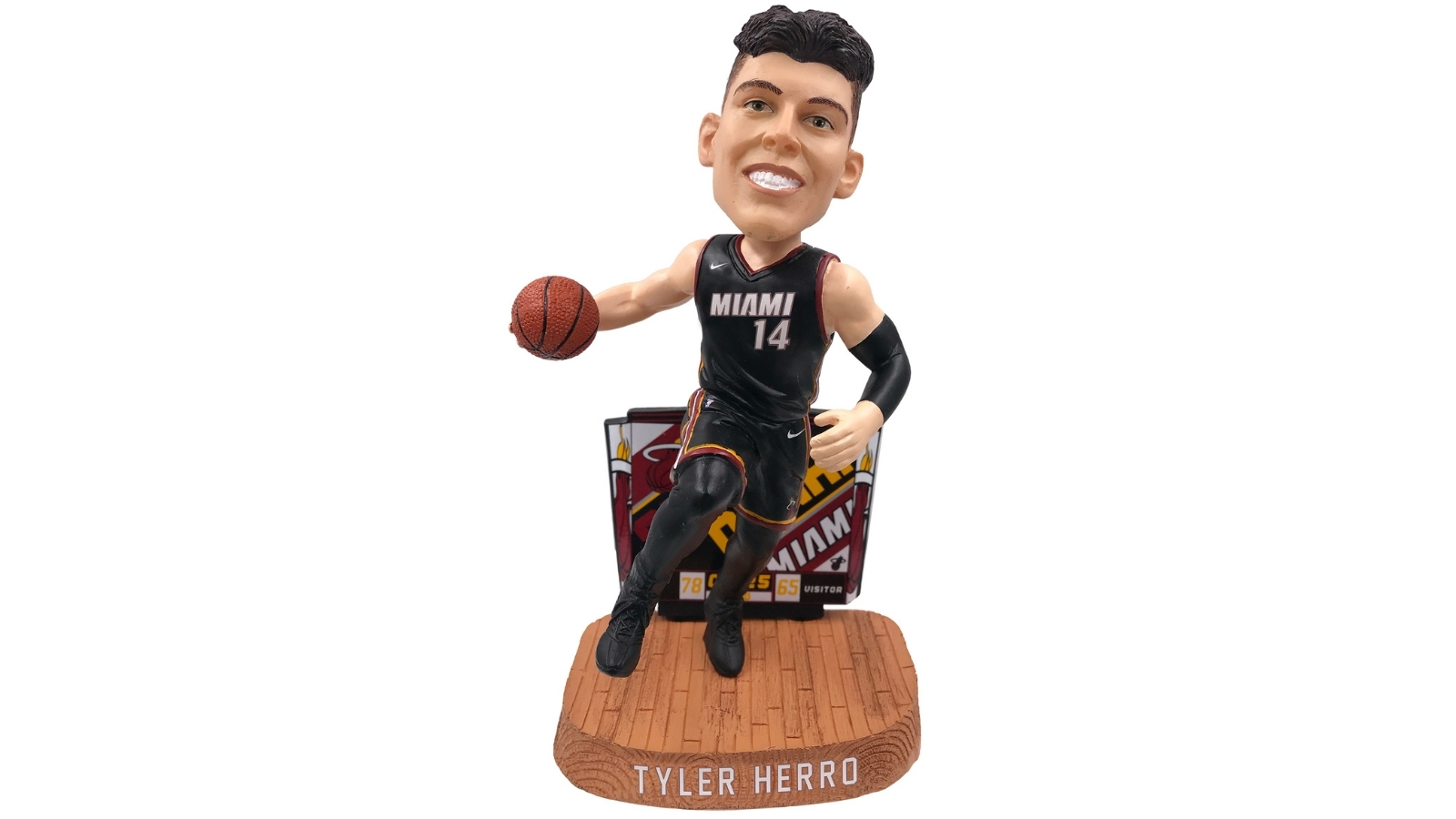 Don't miss out on the scoreboard bobblehead series which features nearly 100 players and mascots for NBA, NHL, NFL, MLB, and college teams. The bobbleheads feature the players and mascots in action poses with a replica scoreboard featuring the team names and colors in the background. Starting at $35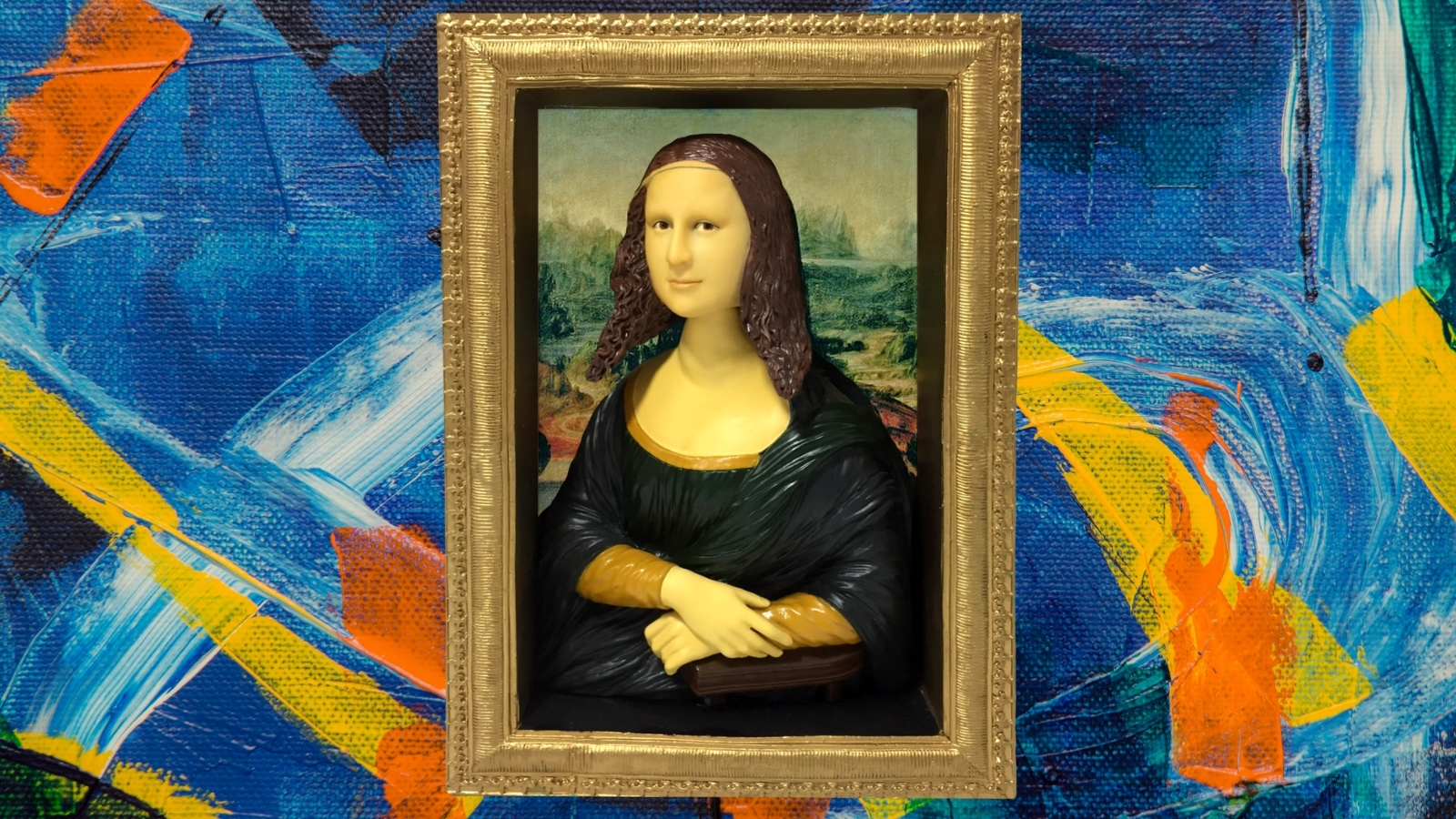 This first-of-its-kind bobblehead features a bobbling Mona Lisa and makes the perfect gift for any art lover. $25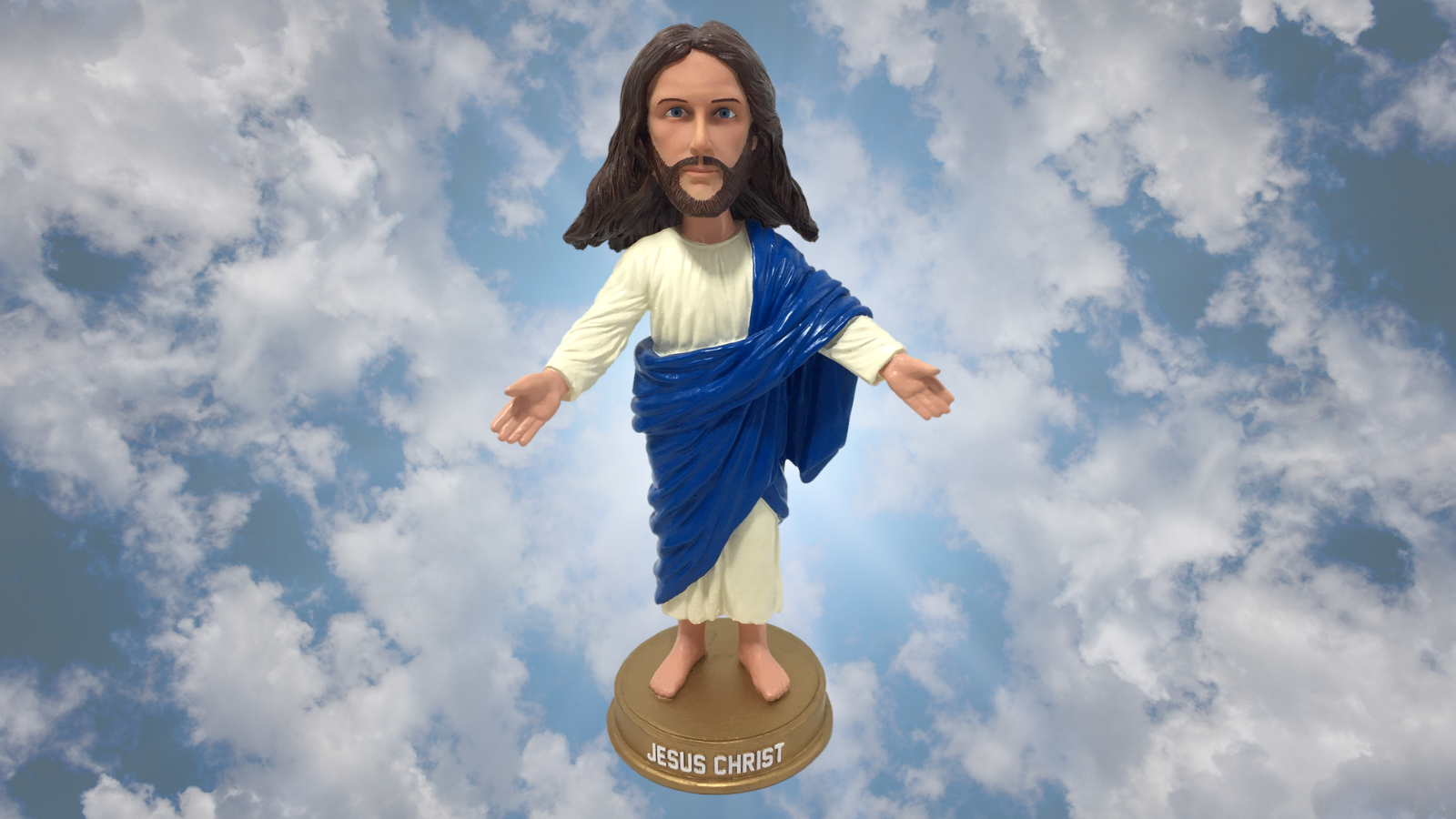 This classic bobblehead features Jesus Christ and makes a great gift or display. $25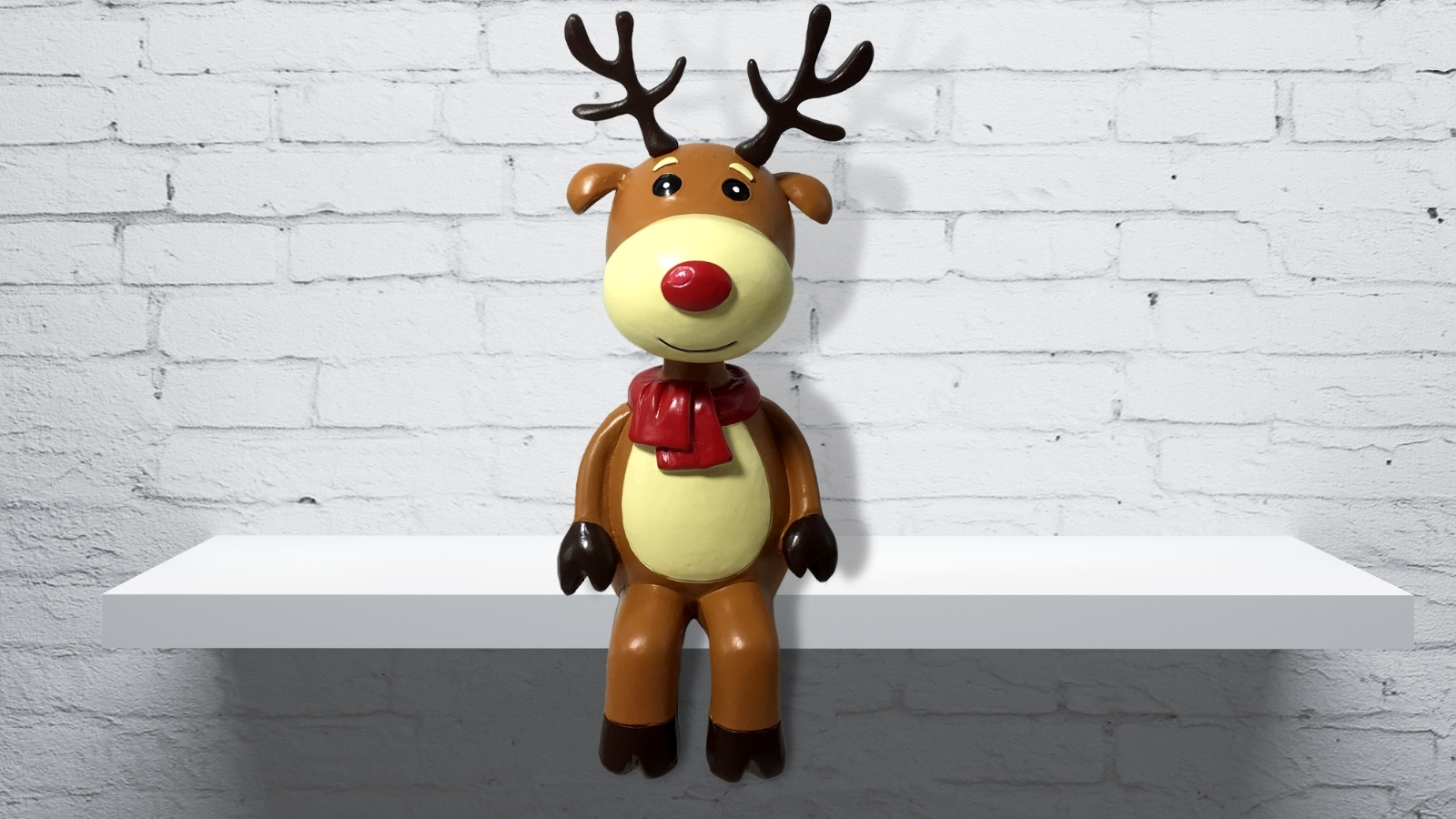 These bobbleheads feature adorable characters for a variety of holidays that you can sit on any flat surface like a mantle, desk, table or shelf. Watch them as they bobble their head throughout the holiday season or year-round! $25
All-American Girls Professional Baseball (AAGPBL) All-Star Bobbleheads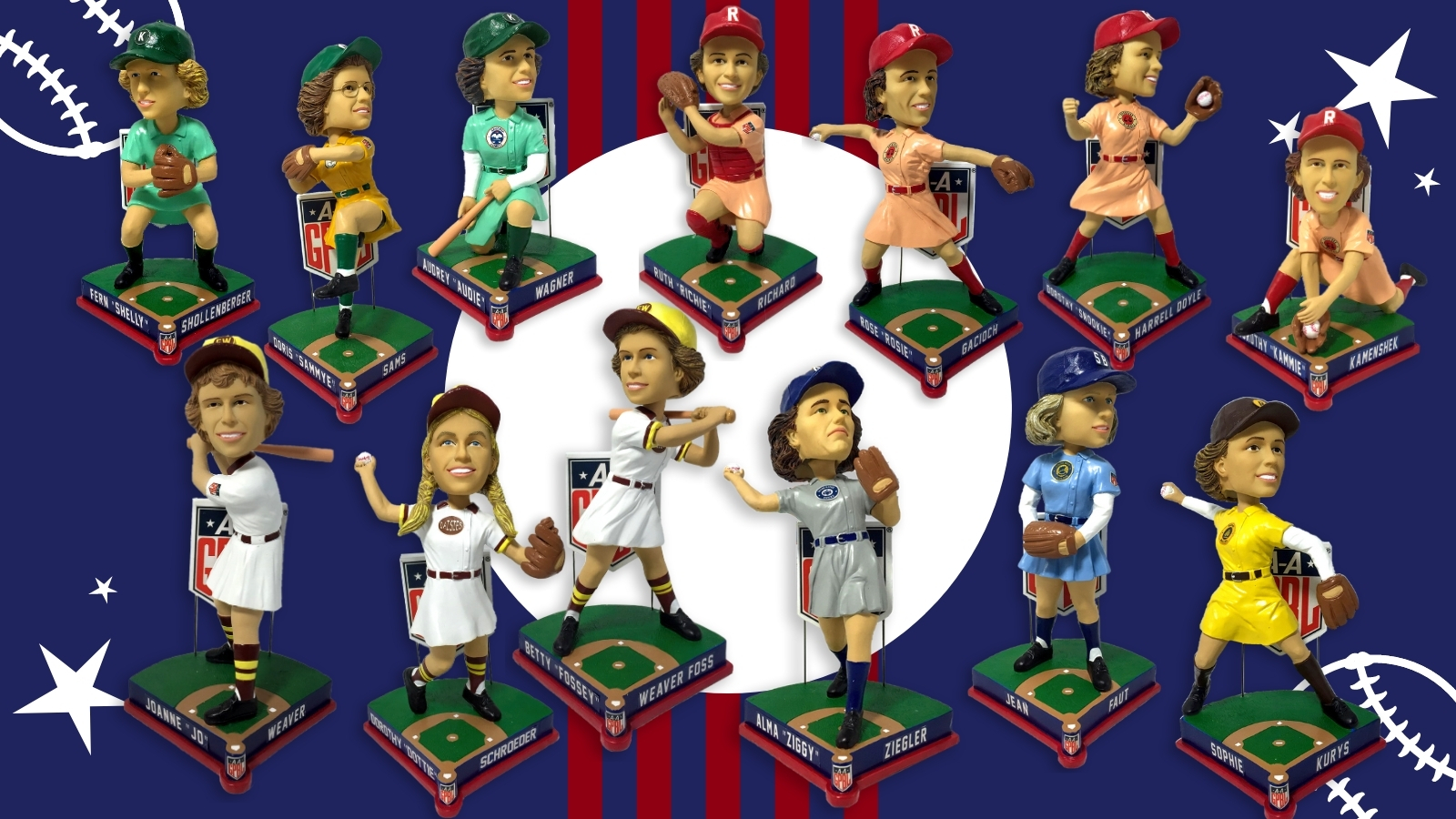 Order your All-American Girls Professional Baseball League (AAGPBL) All-Star Bobbleheads before it's too late. The series features 13 of the top players from the AAGPBL. $30 each
Negro Leagues Field of Legends Bobbleheads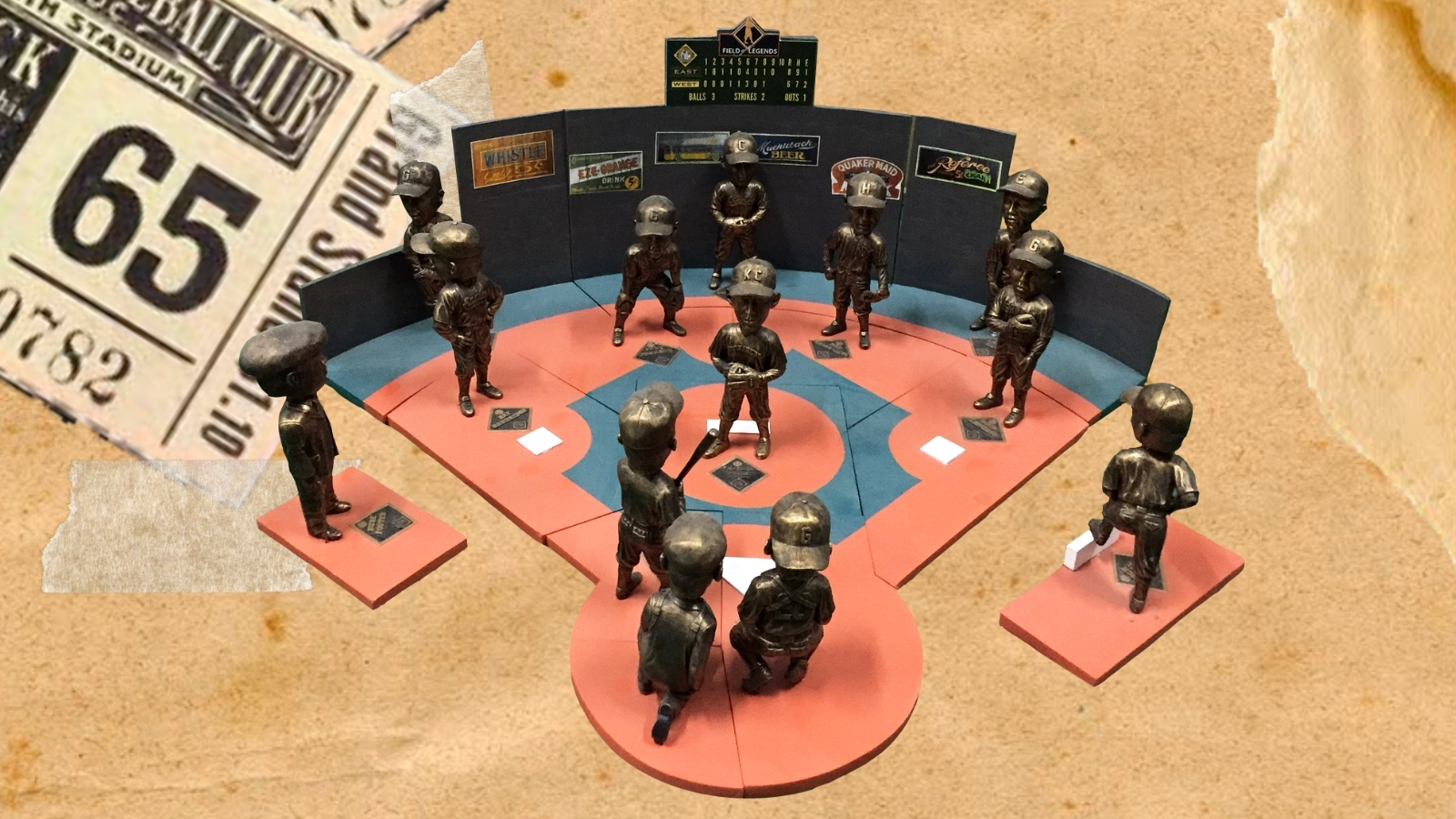 Don't miss out on the Negro Leagues Legends Field of Legends Bobbleheads. The bobbleheads are available as a puzzle set or individually with smaller baseball shaped bases. The Field of Legends, which is the centerpiece of the Negro Leagues Baseball Museum in Kansas City, Missouri, features 13 life-sized bronze sculptures of Negro Leagues greats positioned on a baseball diamond as if they were playing a game. The bobbleheads are officially licensed by the Negro Leagues Baseball Museum (NLBM). $35-$625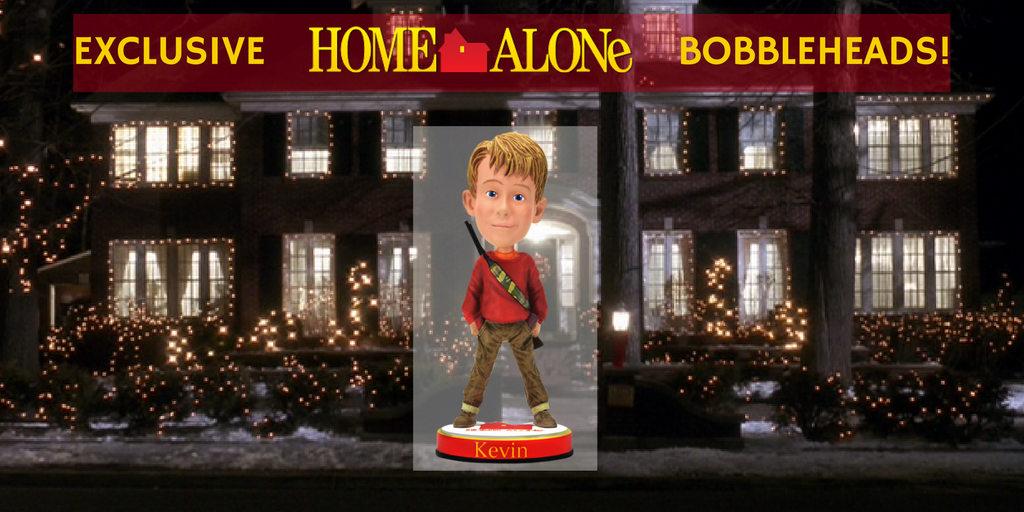 These officially licensed bobbleheads feature Kevin, Harry, Marv, and Gus Polinski from 20th Century Fox's hit movie Home Alone. The newest addition is the Bobble-Tarantula! When Kevin's family left on their European vacation, they forgot one little detail: Kevin. But as it turns out, being left behind has never been so much fun, as the 8-year-old uses every hilarious trick in the book to defend his home from a pair of bungling burglars who call themselves the Wet Bandits. Starting at $20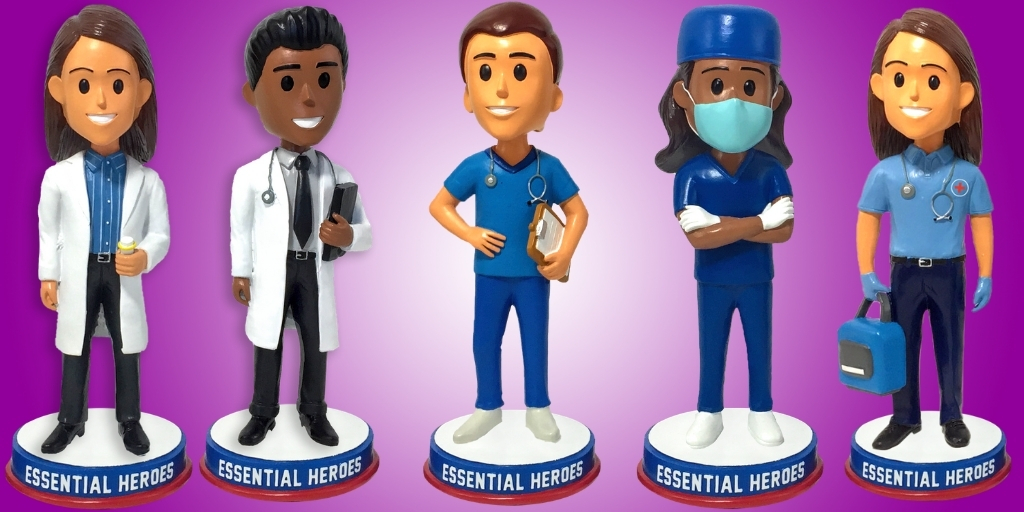 Honor the Essential Heroes who keep the country running with this series of Essential Heroes Bobbleheads. During the coronavirus pandemic, the nation realized how important these essential heroes are and we're excited to be honoring them with this series. $25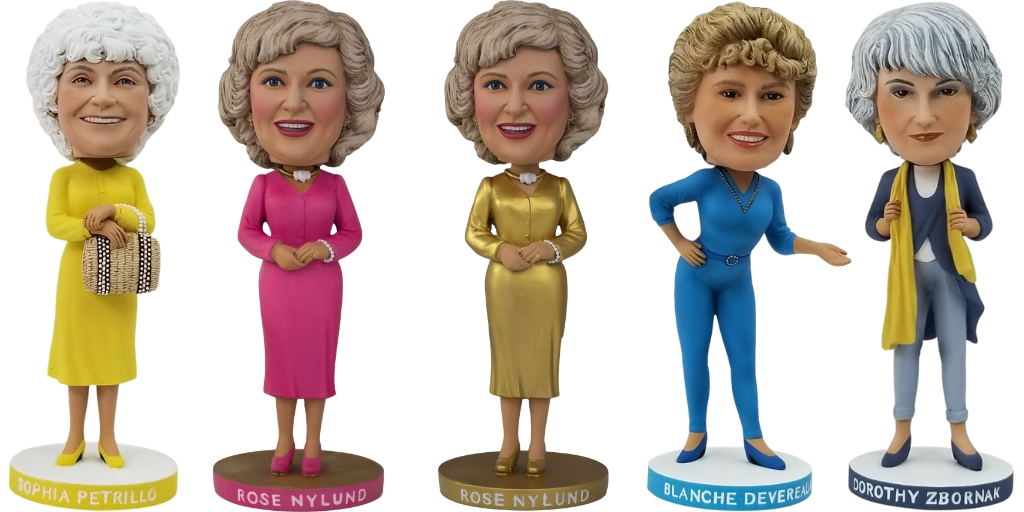 These officially licensed bobbleheads feature The Golden Girls. Choose from Blanche Devereaux, Dorothy Zbornak, Rose Nylund, Sophia Petrillo or the set of 4. $40-$190
Isiah Whitlock, Jr. 3rd Edition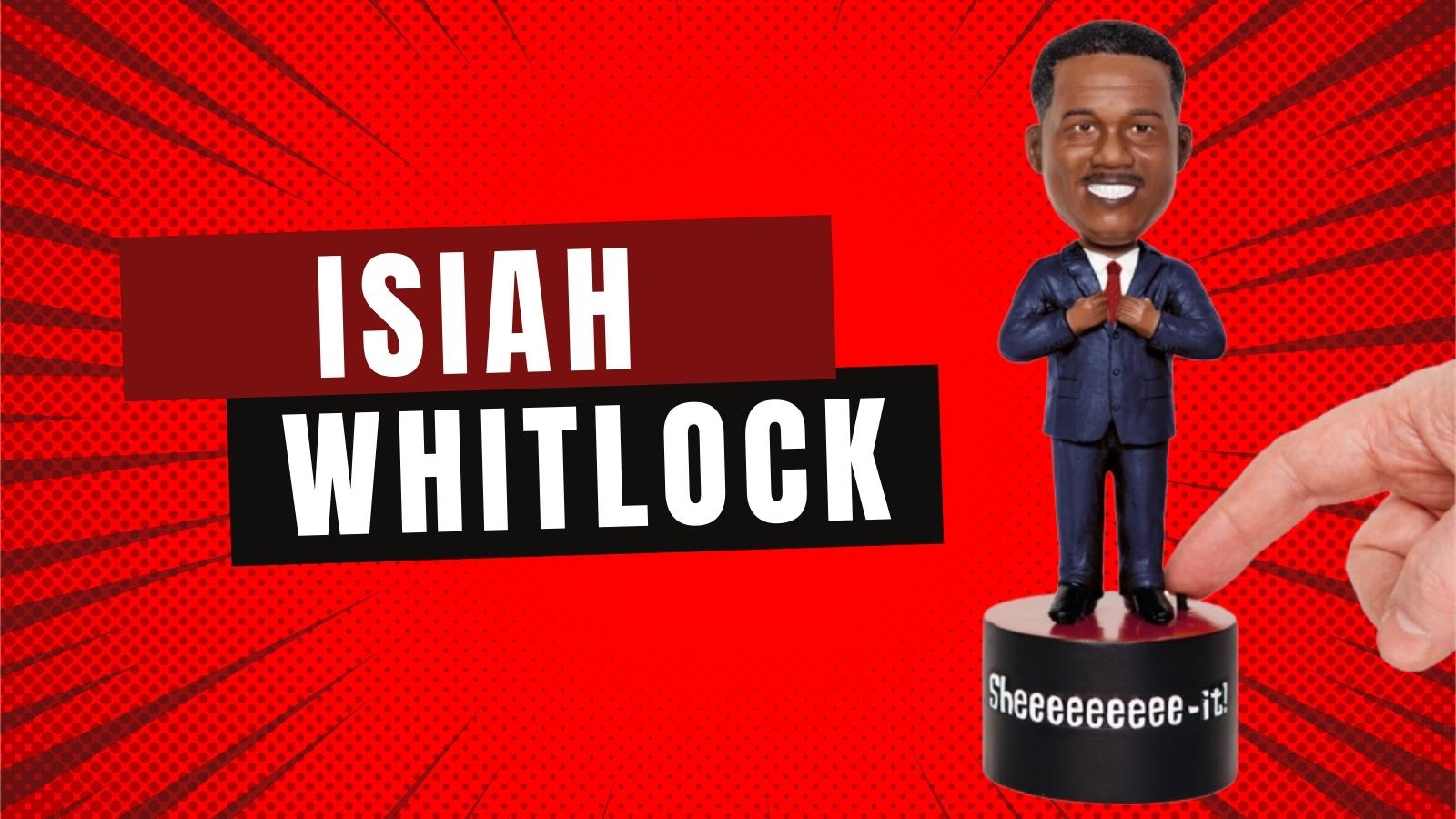 The talking Isiah Whitlock bobblehead makes a great present for any fan of Whitlock or The Wire! The bobblehead includes three different recordings, each available to you at the push of the button: - Sheeeeeeeee-it. - HmHmHm, you don't know sheeeeeeeee-it. - Mmhmm, sheeeeeeeee-it. This one is nearly sold out, so don't delay. $35
Carole and Howard Baskin Talking Bobbleheads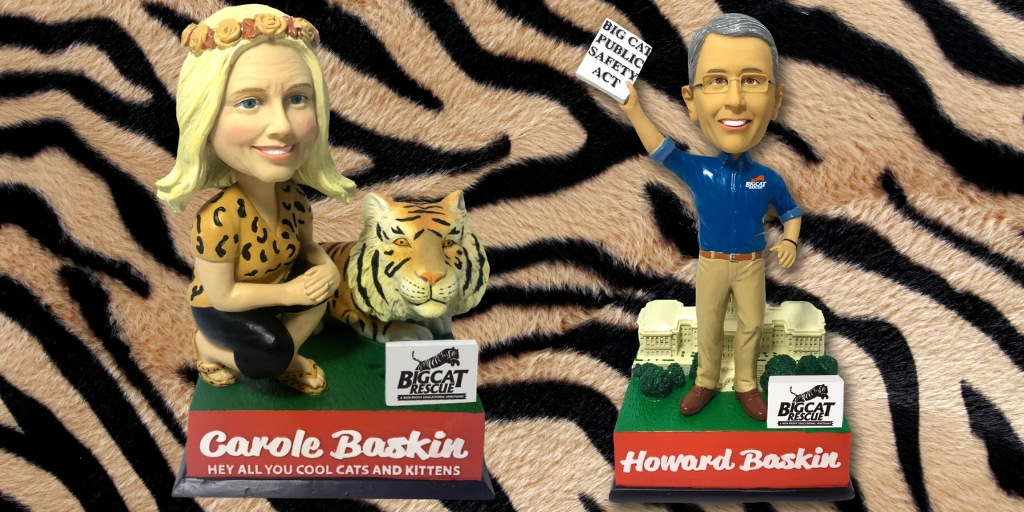 Hey all you cool cats and kittens! This pair of bobblehead will make a great gift for any fan of the "Tiger King". Both bobbleheads talk with messages from Carole and Howard. $25 each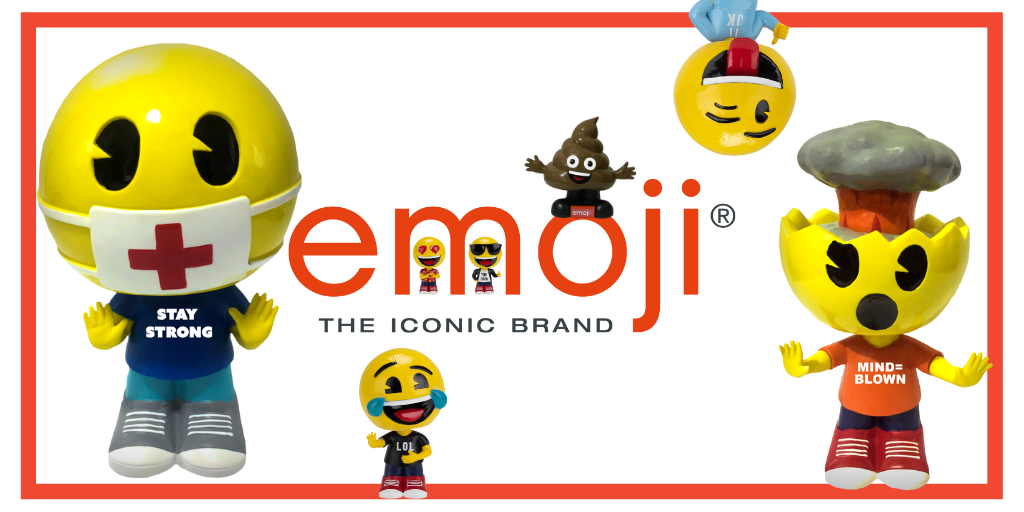 The officially licensed emoji® bobbleheads are a perfect gift for all ages. $20
Hanukkah Bobble Menorah and Bobble Dreidel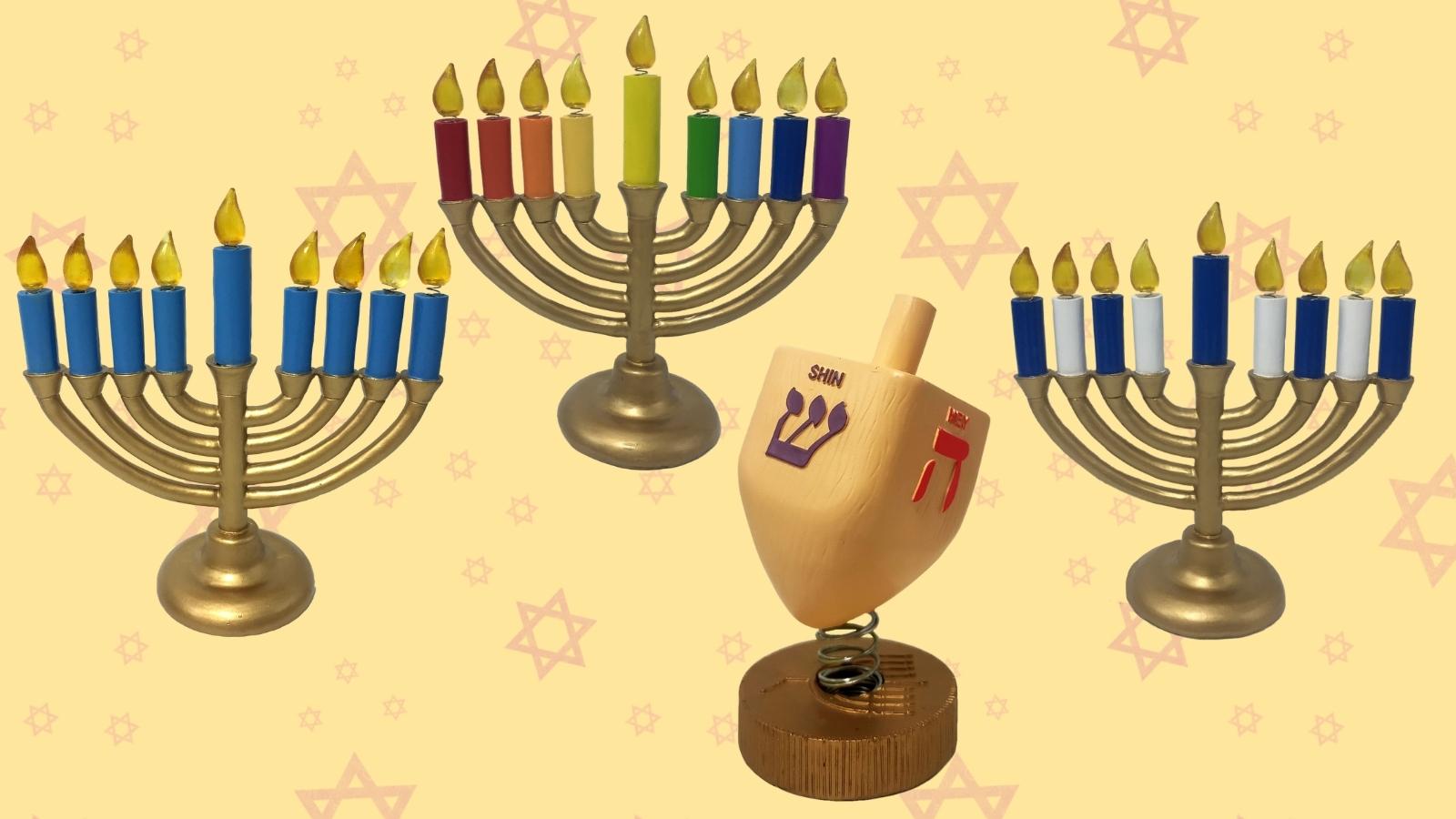 Don't miss out on the first Bobble Menorah and Bobble Dreidel. These make the perfect decoration or gift for anyone who celebrates Hanukkah. $25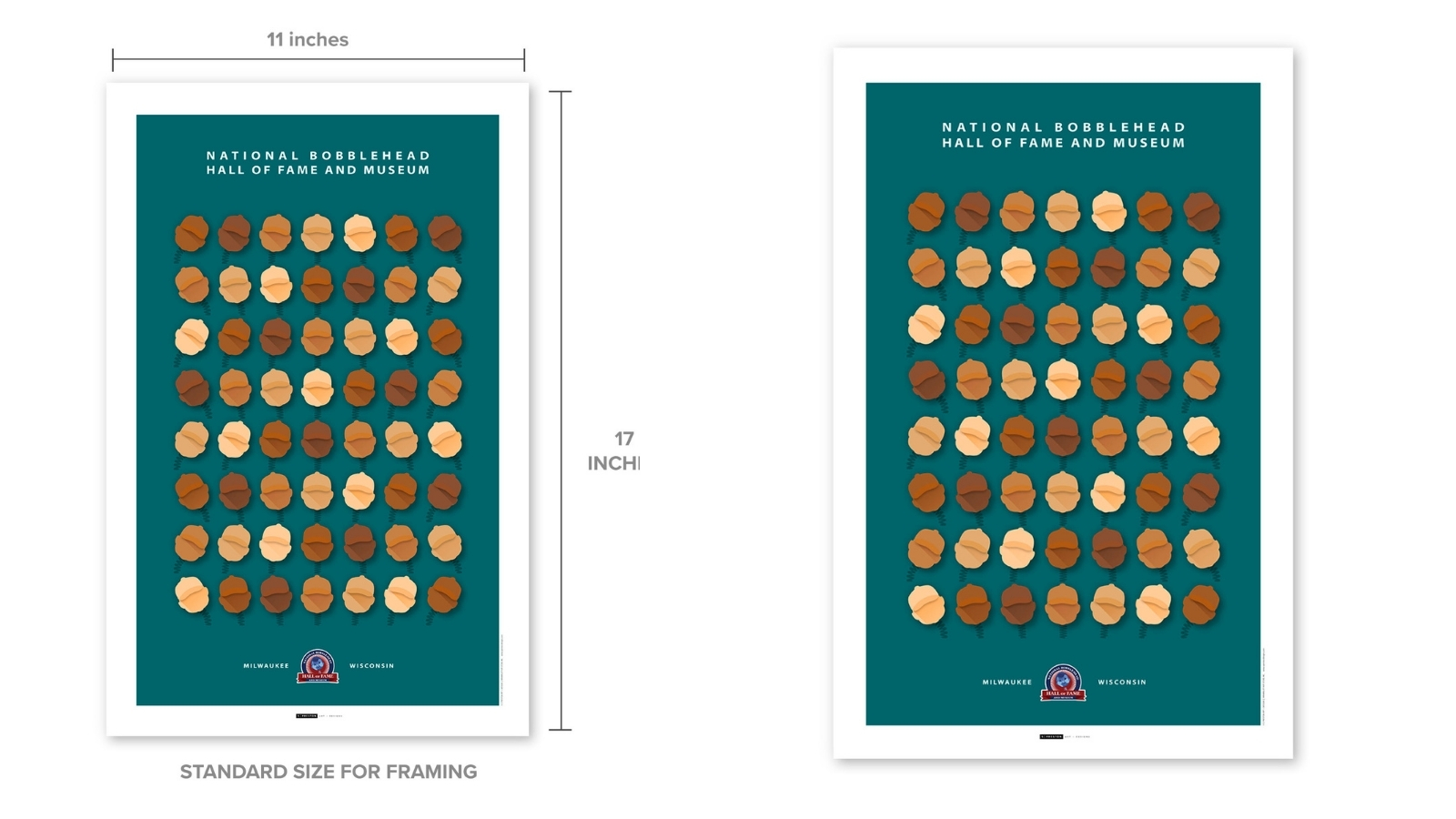 We teamed up with with nationally recognized sports artist S. Preston to create a bobblehead-themed piece of art, which we have on display at the National Bobblehead Hall of Fame and Museum. Now, you can own this awesome piece, which will make an awesome addition to your bobblehead collection. $30 for Print; $100 for Collector's Edition Signed and Numbered Print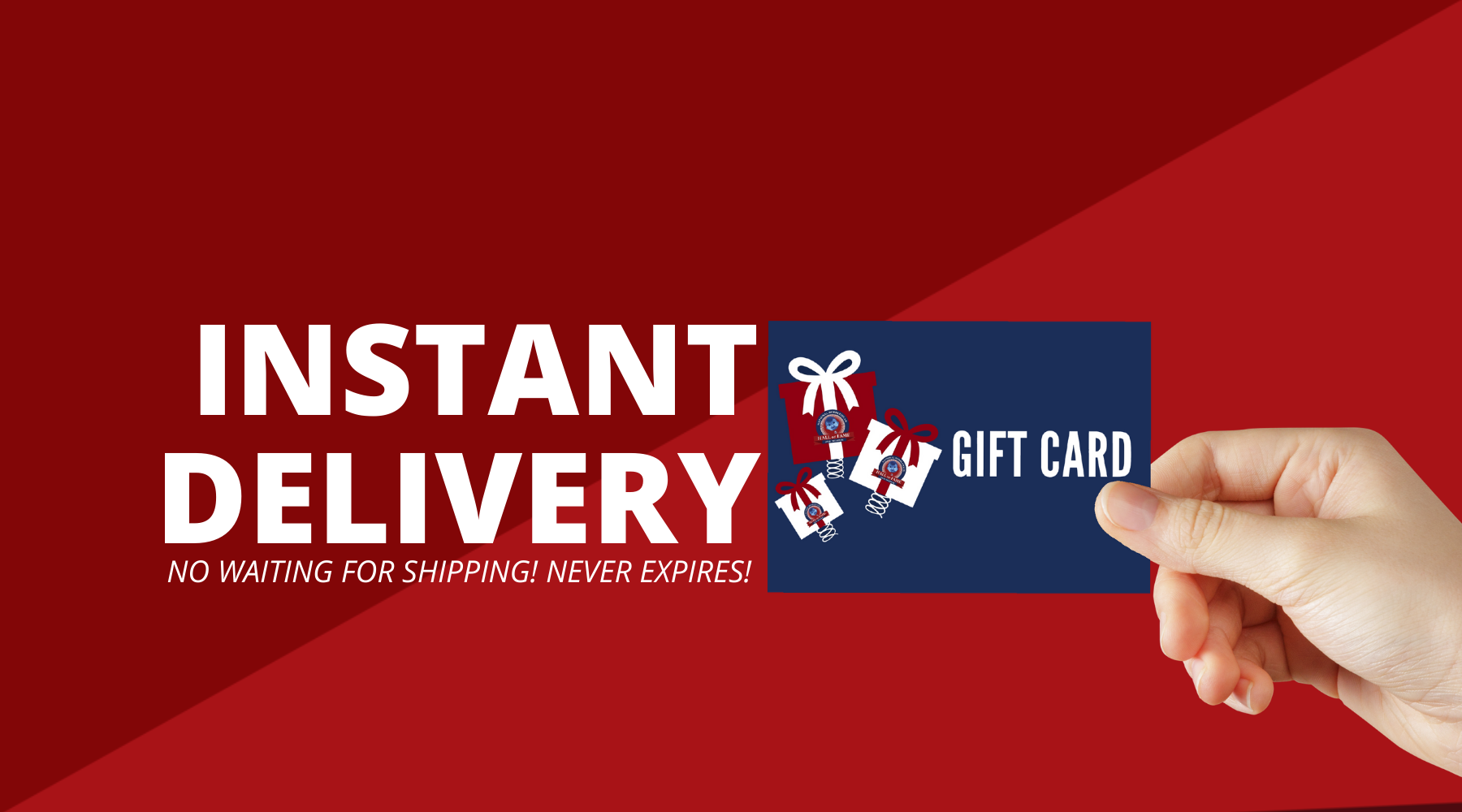 Still not sure what to get? Our gift cards are the perfect option, are delivered to you via email instantly, and never expire.