Posted by: OU Daily.com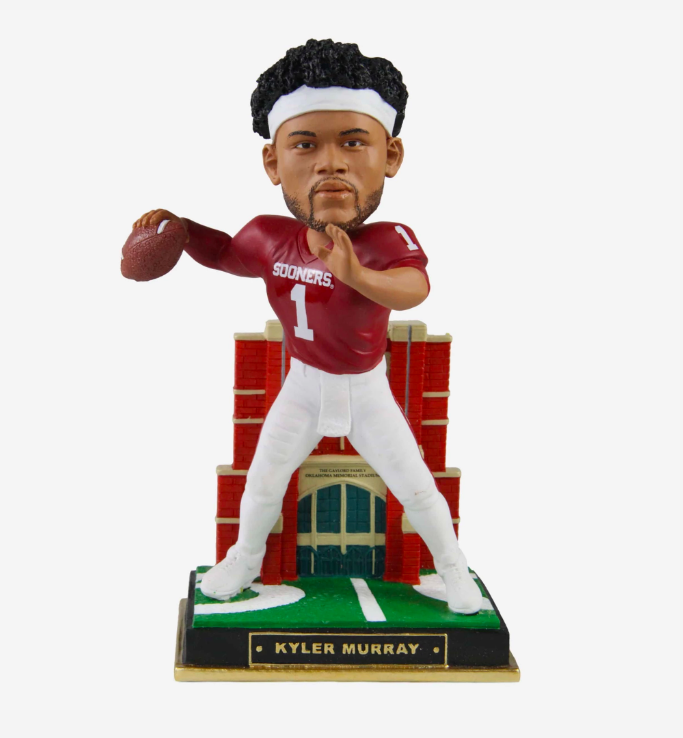 FOCO plans to release a bobblehead of the current Arizona Cardinals rookie, depicting Murray sporting the crimson and cream. The item is currently available for pre-order, and will be shipped in October according to Anthony Davino, the marketing coordinator at FOCO.
A hand-crafted relic of the reigning Heisman Trophy winner, the bobblehead stands at approximately eight inches tall on a hand painted slab of green turf in front of a 3D backdrop of the Gaylord Family — Oklahoma Memorial Stadium.
The last year has been a whirlwind for Murray. Since winning the starting quarterback job at Oklahoma, he has led the Sooners to a their fourth straight Big 12 title and second consecutive College Football Playoff, brought home the Heisman trophy, and was selected No. 1 overall by the Cardinals in the 2019 NFL Draft.